'Once Upon A Time' spoilers: Season 7 premiere opens a new book
ABC opened Season 7 of the show on October 6, introducing Cinderella to viewers.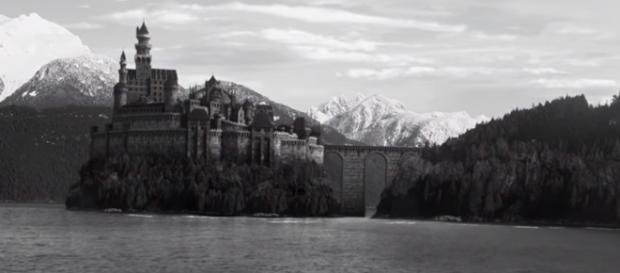 "#once upon a time" spoilers from the Season 7 premiere reveal quite a bit of information about where the show is heading next. There had been a lot of questions about where ABC would take the program, with many answers coming out during the season premiere on October 6. While it's still too early to state whether the new direction of the show will be successful, it won't take long for the "Once Upon A Time" ratings to predict whether Season 8 will be in the near future.
On Friday night, Episode 1 of the newest season aired on ABC. The synopsis for the episode read, "Years after Henry leaves Storybrooke, he encounters Cinderella in another realm.
In the present day, Lucy finds Henry under a new curse in Seattle, determined to make him remember his true self." It sets up the premise of the new season, setting the characters on a new path in the first episode of the show that has not aired on a Sunday night.
What happened in the season premiere?
Among the most notable "Once Upon A Time" spoilers from the episode is that Andrew J. West takes over the role of the older Henry Mills. That character crosses paths with Cinderella (played by Dania Ramirez), giving viewers hints about what's to come. It's the introduction of a new love story on the show, and even though the first episode doesn't set it up that way, it is quite obviously heading down that road.
Henry is at the center of the Season 7 curse, taking on a role that his mother (#Emma Swan) had in the premiere season.
Much like her predicament, his mind has been altered, or at least the memory of his past has been changed significantly. Henry doesn't remember his tie to magic and actually believes that his wife and child have died. There is also no clear indication of who has cursed Henry and the rest of the former inhabitants of Storybrooke.
Will the reboot actually work for viewers?
This is basically getting called a "Once Upon A Time" reboot, where the characters are thrust into a new curse in order to keep the show moving along on ABC. This meant placing familiar faces in new situations, like Captain Hook becoming Officer Rogers, Alice working for Rumplestiltskin, and the reappearance of villainous Victoria Belfrey (Lady Tremaine's alter ego, played by Gabrielle Anwar). The part played by Robert Carlyle in the new cursed location (Hyperion Heights) wasn't completely revealed either, but he will be the new partner to Rogers in Episode 2.
The "Once Upon A Time" season premiere was obviously intended to be an introductory episode, relaying where some of the characters now reside or where they might be heading in the stories. That leaves a lot left to happen in the coming weeks, including the return of Jennifer Morrison as Emma Swan. Some of the questions that still need to be answered include who caused the new curse, where is Belle, and will Captain Hook be reunited with his love? #TV