'Teen Mom 2': Jenelle Evans called out over 'facts' in her new book
Jenelle's mother says that she's sick and tired of her daughter dishing on family drama.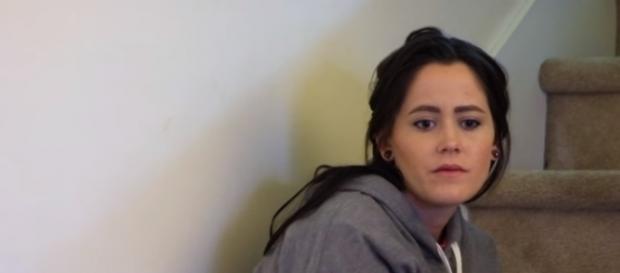 "#Teen Mom 2" star Jenelle Evans and her mother Barbara Evans' relationship has been on the rocks for years. The mother and daughter just can't seem to get along for long periods of time, and things have gone from bad to worse with the family members ever since Jenelle petitioned to get custody of her son, Jace, back from Babs. Now Barbara is revealing her thoughts on Jenelle's new memoir, "Read Between The Lines: From the Diary of a Teenage Mom."
Barbara Evans says Jenelle's book isn't exactly true
In an excerpt from the book, the "Teen Mom 2" star reveals that she thinks she knows the moment her family changed forever.
Jenelle claims that Barbara forced her biological father, Robert Evans, to leave the family's home after he fell down the stairs while holding a young Jenelle. However, Babs is telling a different story. Jenelle's mother says that her daughter doesn't really have any idea about the things that happened in the family before she was born, or when she was young.
Jenelle doesn't know half the story says her mother
Barbara Evans told Radar Online that Jenelle doesn't even know "half of the story" of her life and that she was only 3-years-old when her father left, so she likely doesn't even remember much about the divorce. Babs says she's tied "sick and tired" of the "Teen Mom 2" star revealing family drama and secrets in her book. While Jenelle admits she was too young to remember what type of man her father way, but she did reveal that her siblings told her he was a "mean drunk" who allegedly physically abused Barbara during their marriage.
Jenelle reveals secrets about her brother
As previously reported, Jenelle also opened up about her brother in her new memoir. Evans says that her brother Collin was put into a group home after he nearly burnt down the family's house. After Collin lit his toys on fire and then threw them on his bed, the top floor of the family's home was damaged by fire, and Barbara had to make the hard choice to send Collin away to get help and to keep the rest of the family safe.
The battle over Jace
Currently, #Jenelle Evans and her mother have a very strained relationship, and much of it has to do with Jenelle's oldest son, Jace. As many "Teen Mom 2" fans will remember, Jenelle signed over custody of Jace to Barbara when he was just a baby. Jenelle was doing drugs and in and out of legal trouble for years. However, now she's clean, has a college degree, is engaged, and is the mother of two other children, Kaiser and Ensley. However, Barbara won't give custody back. The two are currently duking it out through the court system. #Reality TV