New lovebirds alert! Aaron Carter and Chloe Grace Moretz
Aaron and Chloe are expected to start dating after each of them expressed their feelings.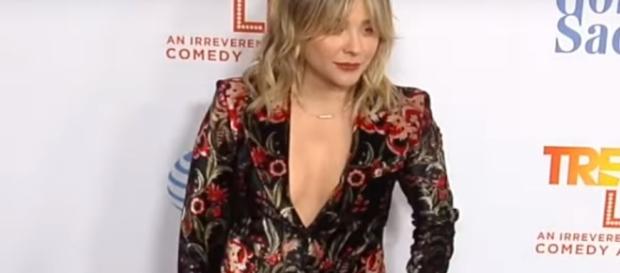 There is nothing more satisfying in celeb gossip than love! Yes, everything that rotates around love and affection. Love is one law that speaks on behalf of every Law of Moses. We like to see the celebrities share their love, exchange vows, play out with their kids and express their feelings. On the other hand, when they break up, the moods change completely. #Aaron Carter is in love with Chloe Grace Moretz.
Aaron has been through hell
It seems Aaron Carter is trying to move on, even though the world can hardly let him be. If you can recall, Aaron's father passed on in May, he was admitted to a hospital in June after he confessed how he used to receive horrific body-shaming comments daily, then he was arrested in July after refusing to take a DUI test.
It is still unclear whether he was driving under the influence or he was driving poorly due to his car's poor condition, as he had claimed.
After the ordeal, he gave an emotional interview about how it affected him. He also revealed that he has an eating disorder. As it was not enough, he broke up with Madison Parker. Only a strong man would take all that on one plate. To make it worse, it all happened in a single summer. You wonder why stars go for drugs and even commit suicide?
The two stars opened up, and Aaron wants a date
The 20-year-old actress revealed in a recent interview with Variety that Carter was her childhood crush. She said that when she was just four years old, she thought Aaron Carter was the coolest guy. She talked about how she and a friend used to fight over who would win Carter someday.
Who knew what fate had in its box? Maybe they were to meet.
And yes, the moment has come. They now have the opportunity. Aaron must have heard Chloe's remark, and he took to Twitter and engaged her. He asked her if he could take her out for dinner, and then twelve minutes later he twitted again to request her to set up a date, for the crush was mutual. So far Chloe hasn't responded to Carter's invitation, at least not on Twitter. Maybe they already agreed, and all we are waiting for are pictures of their beautiful moment to know that it happened.
Carter's life has been the center of attention. In an emotional letter he had written to his fans, he revealed that he had found both boys and girls attractive at 13, and at 17, after #Dating a couple of girls, had dated a male who had relationship issues and they had to break up. He admitted that he is single and is looking forward to being in a new relationship. Let's hope Chloe is coming to save his heart. #Chloe Grace Moretz