Aaron Carter wants to date Chloe Grace Moretz after coming out as bisexual
It appears like the 'Sooner or Later' singer is now ready to mingle after he broke up with Madison Parker.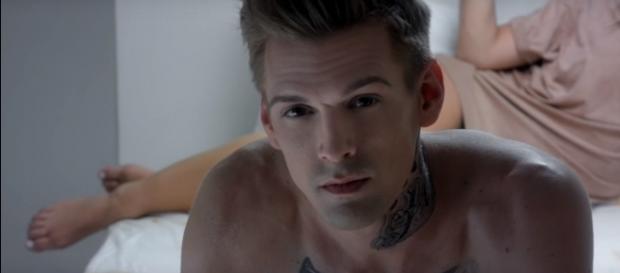 #Aaron Carter stunned his fans when he was recently arrested for allegedly driving under the influence (DUI) with then-girlfriend, #Madison Parker. This drama continued when the "Sooner or Later" singer accused his brother, Nick Carter, of using him for PR purposes.
Aaron Carter comes out as bisexual
After the whole DUI and family controversies, Aaron Carter made headlines when he came out as bisexual earlier this week. In a letter to his fans, the 29-year-old singer revealed that he "started to find boys and girls attractive" at the age of 13.
August 6, 2017
Shortly after he announced the truth behind his sexuality, the hip hop artist thanked his fans for the outpouring of support over his decision to finally come out.
Waking up so overwhelmed by your love and support. 🤗 Looking forward to seeing you all this Thursday in my hometown. 🙏🏻

— Aaron Carter (@aaroncarter) August 6, 2017
It was also confirmed that Aaron Carter has broken up with Madison Parker a week before he came out as bisexual. The singer addressed a follower that he was "never dumped" and that the separation was amicable. He further elaborates the split during his "The Best Show" interview where he admitted that he had discussed his sexuality with his then-girlfriend who "didn't really understand" and "didn't want" to grasp the situation.
The "I'm All About You" artist added that the breakup was mutually decided. He went on to say that him being attracted to both men and women will never change. "And whether I choose to be with a woman or a man is my decision," he said.
Life after speaking out about his sexuality
Following his big revelation, Aaron Carter made a bold move to ask #Chloe Grace Moretz for a date after he saw her interview, where the actress gushed about her admiration to the singer.
Hey @ChloeGMoretz - let's set up a date. The crush is mutual. 😍 https://t.co/7iYrXFjAVl

— Aaron Carter (@aaroncarter) August 9, 2017
In the said interview, the "If I Stay" the actress recalled how she and her friend used to fight over their children crush, who happened to be Aaron Carter. "When I was four-years-old I thought Aaron Carter was so cool. And my friend, when we were both little babies back in Georgia, she liked Aaron Carter, too," she mused.
Chloe Grace Moretz continued, "We used to fight over who would get Aaron Carter one day. Who knows, maybe we'll meet?"
.@ChloeGMoretz talks about fighting with her friend over their mutual childhood crush, @aaroncarter #POYH https://t.co/wMOEaIOk1S pic.twitter.com/8cMeLhNyLA

— Variety (@Variety) August 9, 2017
The 20-year-old actress, however, has yet to respond to the singer's invitation at the time of writing.
The singer, on the other hand, admitted that he would like to have a relationship after his recent breakup with Madison Parker. He was even emotional when he talked about the separation in his recent interview.
"Sorry, got a little teary-eyed. I just went through a breakup," he explained. He and Madison Parker first met on Instagram and started dating sometime in 2016.