New 'Days Of Our Lives' August 7 to August 11,2017 spoilers revealed by NBC
Joey puts himself in major danger for Kayla! Chad and Abigail experience a startling moment and more.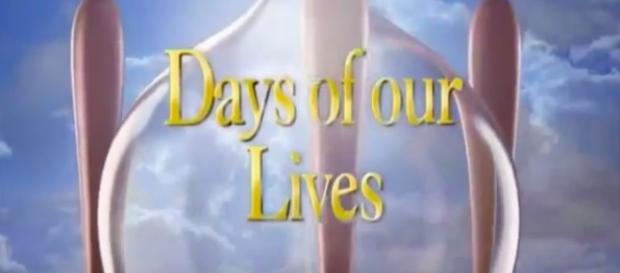 Hey, "Days Of Our Lives" fans. #Joey will definitely risk extreme harm in an attempt to rescue Kayla! A surprising situation will occur during Abigail and Chad's most recent reunion. Bonnie gets broken out of Statesville and more in these upcoming #August 7 to August 11, 2017, episodes. These spoilers [VIDEO] are from NBC by way of Soaps.com
Risky rescue attempt
In the Monday, August 7 episode, they revealed the Joey storyline will take place. This is the one where he will put himself in extreme danger in an effort to rescue Kayla! Will he pull off the big save? Or will the danger prove to be too much for him? Those are the burning questions for this plotline.
One thing's for sure is that it certainly sounds like it will give us some very dramatic and suspenseful scenes to look forward to.
Third-degree interrogation
Next, they revealed that Victor and Brady will have a very intense-sounding scene together. At some point, Victor is going to receive some major third-degree interrogation from Brady. Apparently, Brady's interrogation tactics will work because they reveal that Victor will finally spill the truth. How will Brady react to what he finds out? What exactly will Victor come clean about? Those are the big questions we'll be looking to see get answered in this episode.
They revealed a lonely solo teaser for the Tuesday, August 8 episode. However, this is a very serious one. They say that Marlena is going to break up with John in it! How will John cope with this devastating news? This storyline definitely sounds like it could deliver some very dramatic moments.
Breaking Bonnie out
It sounds like we'll see some crazy action in the Wednesday, August 9 episode. They tell us that Hattie will end up breaking Bonnie out of the Statesville prison facility at some point! That storyline definitely sounds like it could get pretty intense to say the very least. In the Thursday, August 10 episode, we're going to see a big scene that features Chad and Abigail. Apparently, they're going to try to have a little reunion of sorts. However, things will definitely not go as planned. They say that things will take a surprising turn.
Will this shocking turn be good or bad? That's the huge question for this plotline. They didn't reveal any other details about that storyline. So, it is certain that we'll have to wait until this episode airs to see what the big surprise is. It definitely sounds really interesting though.
Find herself trapped
Lastly, they revealed another single scoop for the Friday, August 11 episode. This one will, of course, wrap up the week. There will be a scene that involves Marlena.
At some point, she's going to finally wake up. However, it certainly doesn't sound like she will be in the best of positions as they say she will find herself trapped! Will she be able to get out of this sticky situation? That's the burning question here. Whatever the case, they will definitely give us at least one pretty intense scene to end the week. Stay tuned. #Days Of Our Lives