Kendall and Kylie Jenner pull new T-shirt line after backlash
The sisters were forced to pull a new t-shirt line they had released after serious criticism and threatened legal action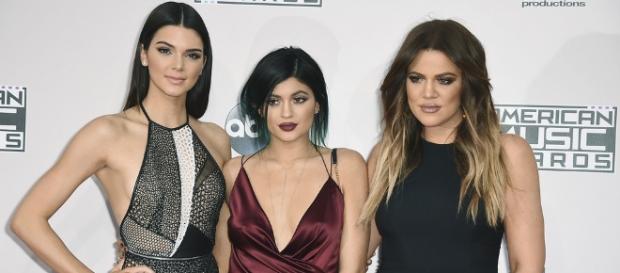 TV reality show and fashion icons, Kendall and Kylie Jenner, were forced to withdraw a new t-shirt line they released in June after it received massive criticism and backlash from the public. The t-shirts featured Kylie and Kendall's faces to the fore, with famous musicians in the background. According to "The Guardian", the sisters were labeled "disrespectful" and "disgusting" after the t-shirt line was launched. The t-shirts caused controversy as they featured deceased musicians Tupac Shakur and #Notorious Big. Ozzy Osbourne also made an appearance on the t-shirts. The t-shirts were priced at $125 a piece on the girls' clothing website and described as "vintage".
Musicians' families not impressed
The musicians' families were not impressed with the t-shirts, claiming that no one had asked them permission to use the images. Notorious BIG's mother, Voletta Wallace, was particularly vocal after the t-shirt line was released, heavily criticizing them in an Instagram post. 64-year-old Wallace, whose son Christopher George Latore Wallace (aka rapper Notorious BIG) was killed in 1997, said the sisters' act was an example of exploitation, claiming that they were using the stars' deaths for their own benefit. The t-shirts also featured deceased rapper Tupac Shakur, who was murdered in 1996 during a shooting in Las Vegas. Notorious BIG was also killed in a drive-by shooting, with the star being fatally shot in Los Angeles in 1997. Sharon Osbourne also took to Twitter, advising the girls to stick with lip gloss.
A lawyer representing Notorious BIG's estate reportedly threatened the sisters with legal action if they didn't remove the merchandise from their website.
Kendall previously caught up in advertising scandal
Unfortunately for Kendall Jenner, it's not the first time she's been caught in the middle of an advertising scandal. The 21-year-old model was put under fire when she appeared in a Pepsi advertisement in April of this year that was pulled due to its belittling of activism and protests. The ad sees Jenner solve protest tensions by handing a soft drink to a police officer. It was pulled one day after its release, with Pepsi saying that it was shifting its focus back to soft drinks and away from messages of worldwide peace, according to The Guardian. The Jenner sister also showed up at the Marc Jacobs fashion show in 2016 sporting dreadlocks. The move caused mass controversy on social media with fans and the public calling her out for cultural appropriation. #Kylie Jenner