'Bachelor' 2018 cast: How Lee Garrett just placed candidates under more scrutiny
'Bachelorette' contestant's racist and hateful tweets helped producers implement new guidelines in choosing cast members.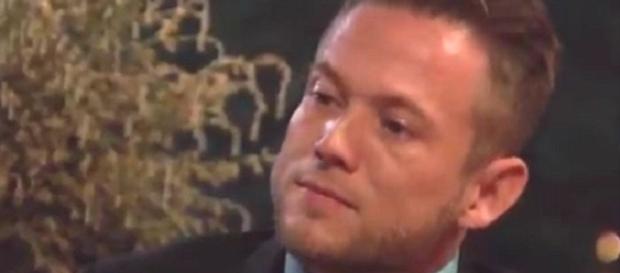 "The Bachelor" 2018 cast will undergo more scrutiny when the show looks for new candidates to appear on the show. Producers for the franchise are in the midst of making overhaul adjustments to their rules, and it started with "Bachelor in Paradise" following the DeMario Jackson-Corinne Olympios scandal when there was concern that too much drinking might have been involved in their pool scene. Now the show is taking precautions by the monitoring the contestants' drinks and having them notify a producer when a hookup is about to occur
Lee's tweets enraged cast, fans
#Lee Garrett, a former contestant on Rachel Lindsay's season of "The Bachelorette," was called out for racist, misogynistic, and hateful messages that he posted on social media.
The tweets were posted before he was a contestant on "The Bachelor" franchise, and no one thought to look at his personal views before casting him on the show. He caught heat for his messages, with one in particular generating controversy.
"What's the difference between the NAACP and the KKK? One has a sense of shame to cover their racist a** faces," Garrett tweeted last summer.
He was in the hot seat during "Men Tell All" and fessed up to his hateful tweets, visibly uncomfortable with no way to defend what he wrote. In the end, he apologized and his fellow cast-offs seemingly forgave him. In the aftermath, "Bachelor" producers realized they didn't want this type of drama again.
New vetting standards for cast
Robert Mills, who is ABC's SVP of alternative series, specials, and late-night programming, tells Variety that he knows "conspiracy theorists" believe producers knew about Lee Garrett's social media posts but put him on the show anyway.
Mills asserts that the opposite is true and that had they seen the tweets Lee put up, he wouldn't have been cast on the show. Mills reveals that all #Cast Members are vetted through background and criminal checks, but it doesn't necessarily include perusing their social media accounts -- that's all about to change.
Mills goes on to say that "it's a different world" and that the producers are "in uncharted territory" as far as candidate's social media behaviors are concerned.
"Now we've realized that we'll look at social media accounts and look through carefully," Mill explained. "And now the question is how far back do you go — is it two years? Is it five years?"
From now on cast members will be vetted on their social media posts, which means "The Bachelor" 2018 cast will likely have passed the test after being fully scrutinized. It's one good way to assure that less negativity will make its way on the show. #bachelor 2018