Josh Duggar, incest, pedophilia keep '19 Kids and Counting' Jana Duggar single?
Jana Duggar 'Counting On' God for husband? Do eldest '19 Kids and Counting' twins Jana and John David Duggar fear love after Josh Duggar's incest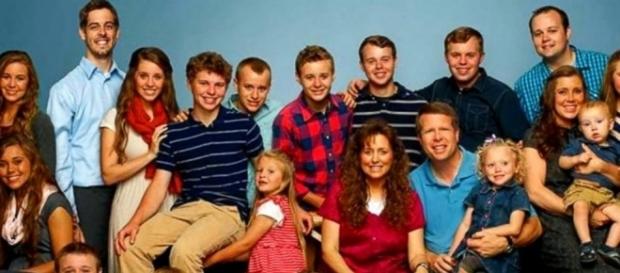 #Reality TV fans would love to see "19 Kids and Counting" Jana #Duggar dating. They also have Cupid's arrow aimed at John-David Duggar. Jill Dillard, Jessa Seewald, Jinger Vuolo and Joy-Anna Duggar Forsyth are married and Joseph Duggar is courting. Yet the elder siblings remain single. Jana says she's waiting on God to send a man. But could it be that the twins are afraid of relationships? Did brother Josh Duggar ruin it for them with his pedophilia and incest?
Jana Duggar avoids men?
Folks have hooked up the bachelorette Jana with a string of suitors. Tim Tebow was first, followed by two "Bringing Up Bates" brothers Lawson and Zack Bates.
Neither Jana nor Lawson Bates responded to those rumors but Mother Bates was quick to quash it. Jonathon Hartono was supposedly closeted with Jim Bob Duggar to ask for Jana's hand but that proved untrue. Jana's "Counting On" the Lord to provide but so far no hoped-for groom has materialized. And folks are beginning to wonder if the reality TV star is a lesbian, just happily unattached or if there's something wrong.
Jana Duggar mothers "19 Kids and Counting"
The reality television star plays nursemaid, maid, cook, housekeeper, etc., to her younger siblings. She also cares for the second wave of "19 Kids and Counting" babysitting Jill and Derick Dillard's son, Jessa and Ben Seewald's boys and even pregnant Anna Duggar's kids. Jana is such a good caregiver that many wished her "Happy Mother's Day" along with mama Michelle Duggar.
Jana seems to look forward to being a mom, but a wife, maybe not so much?
Josh Duggar's sins of incest, pedophilia cast long shadows
Josh Duggar admitted to molesting girls including some "19 Kids and Counting" sisters. But exactly who received his attentions hasn't been made clear. "Counting On" sisters Jill Dillard, Jessa Seewald, Jinger Duggar and Joy-Anna Duggar filed a lawsuit to suppress that info and protect their privacy. Jana Duggar wasn't named in the suit. Was she one of the incest victims? Or, as a sort of family matriarch, does she feel somehow responsible that she couldn't protect younger siblings against her brother's pedophilia?
Jana and John-David Duggar alone or lonely?
Most of the attention has been put on the fact that second oldest of "19 Kids and Counting" is single. But the third eldest twin John-David Duggar is a bachelor also. He was in a relationship that was called off. Are the 27-year-old "Counting On" siblings suffering from PTSD? Are depression, anxiety or post-traumatic stress disorder somehow crippling their ability to form attachments outside the home? Or are they just enjoying being single as long as possible? #19KidsandCounting