Four shows 'Reign' fans need to watch
If you loved 'Reign,' you will certainly love these intriguing shows on TV.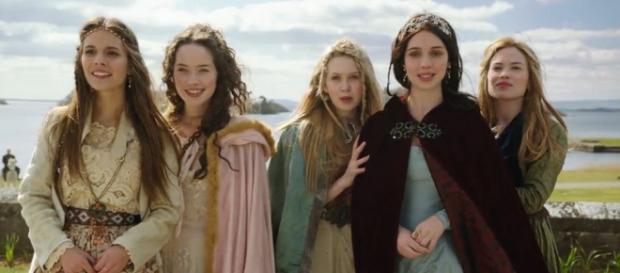 "Reign" is almost over. You'll be forgiven for shedding a few tears when you heard that season 4 would be the last of the CW series. Not only is another good show off the air, but it means the end of Mary, Queen of Scots. But while the show may be coming to an end, there are many other shows that will be interesting for fans. Some of these four shows have already finished and some have only just begun.
'The Tudors'
If you like historical fiction, then the best place to start is "The Tudors." Arguably, this is the show that made "Reign" and similar shows possible.
It was the one that drew the viewers in, making it clear that there is an interest in British royal history. Many others have since followed, both based loosely on history and adapted from historical novels, including "The White Queen."
"The Tudors" tells the story of Henry VIII of England. For those who don't know their British history, this is Mary, Queen of Scots' great-uncle and Elizabeth I's father. The show also stars Torrance Combs in the fourth season, along with a few others who have appeared in "Reign."
'The White Princess'
"The White Princess" is another historical fiction show, but this one has only just begun.
It takes you further back in time, to Henry VIII's mother (and Mary, Queen of Scots great-grandmother). The show only started on Starz last week, with Elizabeth of York and Henry VII of England marrying to unite the two houses of York and Lancaster.
It is adapted from the novel of the same name by Philippa Gregory. It's also a sequel to the BBC show "The White Queen" and stars Michelle Fairley from "Game of Thrones."
'Pretty Little Liars'
How about a show that isn't based on history? While "Pretty Little Liars" is finishing this season, it is one to tune into if you haven't seen it already.
If you have, why not go back and watch the earlier seasons and see if you can find clues about A.D.'s identity before the show fully wraps in June?
Loosely based on the books of the same name by Sara Shepard, "Pretty Little Liars" will take you through a world of intrigue and secrets. Four teenagers are stalked by an unknown identity, and it's up to them to piece the puzzle together to find out who it is before A kills them.
'The Last Kingdom'
This BBC series is a little more adult and more historically accurate than any of the other historical shows mentioned.
The costumes are also far more historically accurate. However, the history doesn't get in the way of the storytelling.
Based on the novels by Bernard Cornwall, "The Last Kingdom" takes us through England before the separate nations joined under one crown. The story focuses on Uhtred, who is torn between his Viking family and his English roots and birthright. The show is currently on its second season and Toby Regbo (King Francis) stars.
Click to read more
You will watch a video to read the news
or