Farrah Abraham spills on 'Teen Mom 2' Kailyn Lowry and her 'obvious' baby daddy
'Teen Mom OG' Farrah Abraham hints father of Kailyn Lowry's baby is 'Teen Mom 2' cast member, MTV staff: is it Jeremy Cueva?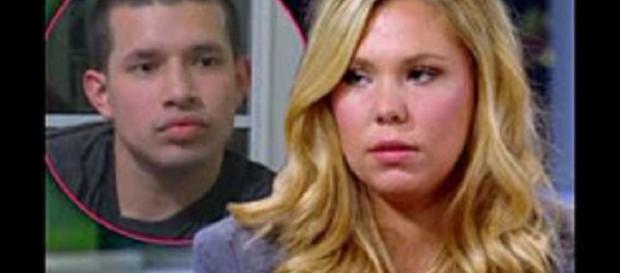 Who is the father of #Kailyn Lowry's baby? "Duh," says Farrah Abraham, it's as obvious as the baby bump on the "Teen Mom 2" star's body. The "Teen Mom OG" celebrity can't understand why everyone thinks it's a big secret. She hints that it's someone who is always around and possibly a member of the MTV crew. A popular contender is Jeremy Cueva who reportedly split with fiance Brooke Wehr after rumors of cheating with a cast member.
Farrah Abraham: Kailyn Lowry's baby daddy 'no secret'
"Teen Mom OG" Farrah Abraham assures everyone there's no mystery man in Kailyn Lowry's life. The person who fathered the baby is in plain sight.
But that hasn't really narrowed it down much as there are a fair number of men associated with the reality television show. Is Abraham suggesting it's the "Teen Mom" star's ex and father of her second child, Javi Marroquin? Were their battles and bitter divorce trumped up for ratiings? Did conception happen after their split or in the middle of the proceedings? Or is Farrah just trying to be coy?
Farrah Abraham makes more enemies?
Kailyn Lowry can't be too pleased with Farrah casting her baby daddy. The "Teen Mom 2" celebrity didn't even want her pregnancy reveal sprung before she was ready. But social media sprung her news, inquiring why, after her big boasted weight loss, Kail was gaining weight. She teased a boyfriend a few months ago which fomented rumors that she was pregnant. And Lowry herself said as much on Twitter in suggestions that she didn't always make great choices but was happy with the results.
Amber Portwood, Farrah Abraham make up?
Amber Portwood would be the first to agree that her nemesis Farrah was just pot-stirring and has no more info about Lowry's pregnancy than anyone else. The "Teen Mom OG" celebrity is convinced that Abraham slandered Matt Baier, Portwood's intended. That started a nasty, awkward brawl at the show reunion. Actually, it was the "16 and Pregnant" star's ex-boyfriend Simon Saran who made the "pedophile" comment. Portwood could be jealous that Abraham's plastic surgery went over better than hers or that Baier went after Abraham first. Or she could be p-o'd that Farrah was right and that she'd never really leave reality TV. But, all this drama, including the big mystery of who fathered Kailyn Lowry's child, could be simply to boost ratings. #teenmom #FarrahAbraham