Conor McGregor loves Khloe Kardashian's 'fat a--' but weight loss ad bums out UK
Khloe Kardashian gets pat on the butt from boxer Conor McGregor in GQ as London tube riders give 'body-shaming' Protein World weight loss ad the boot.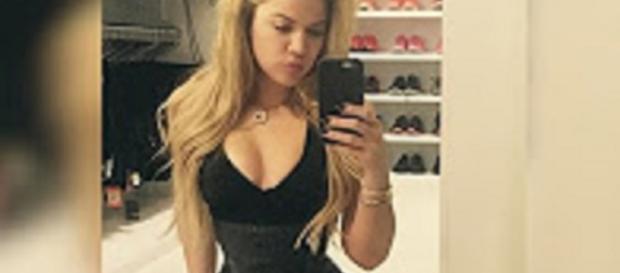 Yes, Conor McGregor said Khloe Kardashian had a "big fat a--" but he meant it lovingly. The pro boxer gushed over the reality television star's fabulous fanny in GQ magazine. The Irish lad was angry that his comments were twisted to sound like criticism when they were meant to be complimentary. But not all in the UK are so big on Kardashian's bottom. Some angry London tube riders find her Protein World weight loss ads more body-shaming than body-loving.
Conor McGregor thinks Khloe Kardashian is a TKO
The 28-year-old Dubliner is infatuated with the 35-year-old "Keeping up with the Kardashians" star's derierre. His comments were meant only to praise Khloe not to shame.
McGregor called his statements good old red-blooded male approval not body-shaming. He went a few rounds with haters of the reality television star's weight loss ads, telling all the "snowflakes" to stop being so oversensitive. Protein World critics found it offensive to see Khloe's backside plastered all over the London tube stations and resented her fat-shaming message.
Feminists erupt at Khloe Kardashian
While Conor McGregor might approve of Kardashian, a lot of people do not. They feel that her Revenge Body type weight loss ads send a dangerous message. When folks see Kardashian's perfect body it makes them feel insecure about their own. Those with obesity who already deal with weight issues might be particularly sensitive. It's even been suggested that Kardashian is promoting eating disorder thinking with her message of weight loss at any cost.
Is the reality television star advocating anorexia and over-focusing on appearance?
Kardashian defends her message
Khloe claims her goal is to get people to lose weight so they can feel good about themselves. She claims her weight loss is down to hard work and Revenge Body workouts. It might be good to note that not all the KUWTK star's new look is about exercise. She's had a lot of plastic surgery. Her so-often-discussed big booty isn't all from keeping in shape. Kardashian has undergone several butt lift surgeries. Coupled with her breast implant procedures, possible tummy tuck, liposuction and numerous other forms of cosmetic surgery, it's hard to tell how much is Khloe and how much is surgical enhancement. #ConorMcGregor #Kim Kardashian #Weightloss