Chinese scholar possibly dead after University of Illinois student kidnapped her
A Chinese scholar has been missing for nearly a month now and the suspected kidnapper has been arrested.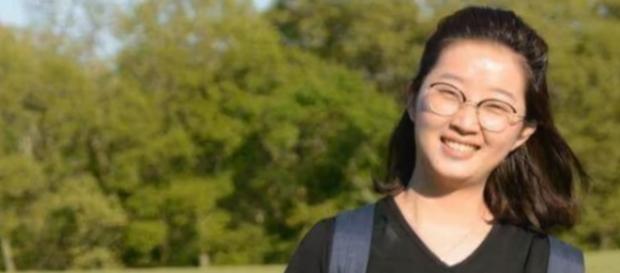 A Chinese scholar named Zhang Yingying visiting the University Of Illinois Urbana-Champaign went missing and is feared to be dead. The person who is accused of kidnapping Zhang is a student at the aforementioned university.
Authorities in the United States said that Zhang has been missing for more than three weeks now and there are no leads regarding her whereabouts. She arrived in the country back in May as she wanted to be part of the doctoral program at the Department of Natural Resources and Environmental Sciences at the University of Illinois.
Who is the suspect
The suspect was identified as Bren Christensen, 28 years old.
He is a former Ph.D. candidate at the University of Illinois. The former academic advisor of Christensen, Lance Cooper, said that instead of pursuing the Ph.D. program, the suspect dropped out and pursued a master's degree.
The suspect also taught introductory courses for four semesters and one summer. Cooper said of Christensen that "he was completely normal, there were no complaints about his teaching. He was on the excellent teaching list, so he was well-reviewed by his students." Cooper added they were shocked to know about his arrest and no one saw such thing coming.
Cooper also revealed that Christensen once told him he was married. That was back in Spring of 2016. No woman has come forward yet to back the claims of Christensen that he is indeed married. He completed his master by May 2017.
Zhang Yingying last saw getting into suspect's car
The day Zhang went missing was the day she told her friends she was set to sign a lease on an apartment. Per surveillance video gathered by police, they saw Zhang getting into a black Saturn Astra, similar to what Christensen drives. Police were able to pinpoint Christensen as the owner of the Saturn Astra as it had a sunroof and a cracked hubcap per the surveillance video, Shanghaiist reported.
When they went to ask Christensen on June 12 where he was at the time Zhang disappeared, he said he could not remember. Later, he said he was at home sleeping or playing video games. By June 15, Christensen was interviewed by authorities again and was inconsistent as he said he went driving around the campus and saw an Asian woman. He said the woman looked distressed so he drove up to her and offered her a ride.
Authorities search suspect's phone and car
Christensen said the woman showed him where she had to go via a map on her phone. The suspect then said he made a wrong turn so the woman panicked.
He let her get off of the car.
As the investigation continues, the other electronics of Christensen were seized by authorities. Police said they also searched his phone and saw that he visited a bondage and sadomasochism fetish website and a forum that had the title "Abduction 101." The searches occurred weeks before Zhang was last seen.
Authorities also searched the vehicle of the suspect and saw that the front passenger side where Zhang might have sat was cleaner as compared to the other doors of the vehicle.
Suspect admitted he kidnapped Zhang Yingying
On June 29, police said that they heard Christensen say on an audio recording that he indeed kidnapped the victim and brought her to his apartment. He also allegedly admitted that he held her against her will. Police then said in their affidavit that, because of the possible truth in the confession of Christensen, Zhang may no longer be alive.
Family of victim holds rally
The father of Zhang, her boyfriend, and other relatives traveled to the U.S. to monitor any update regarding her whereabouts. They even said they will forgive the kidnapper as they pleaded he let her go. The boyfriend, however, after police told him and Zhang's family there is little to none chance that Zhang is still alive, said that he hopes the suspect will suffer the harshest punishment.
New York Daily News said that the suspect even attended the rally for Zhang a day before he got arrested. Photos from the rally throughout the campus were uploaded on Twitter and in one of the snaps, Christensen resembled a man on the steps of the school wearing a black shirt and was behind the crowd.
Zhang Yingying wanted to study in the U.S. to support her family in the future
Zhang already has two degrees from her studies at the Peking University and Sun Yat-sen University in her native country. She graduated with a master's degree in environmental engineering from Peking University. She hoped to be part of the doctoral program in the U.S. school as she wanted to become a professor in China and provide money for her family. A crowdfunding campaign was set up to help the family of the victim.