'Injustice 2': Ed Boon teases DLC containing Black Manta -- details here
Rate this title
Well, being the Ed Boon that he is, the 'Injustice 2' creative director teased the upcoming arrival of Black Manta.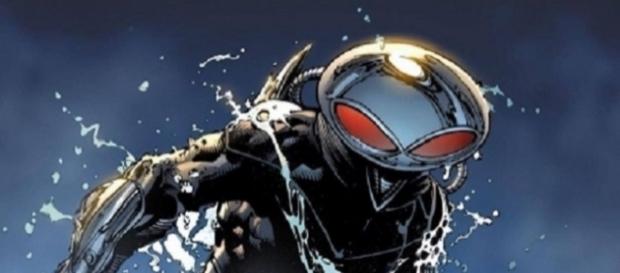 The next fighter expected to arrive in "Injustice 2" is none other than Sub-Zero, the veteran from the "Mortal Kombat" series. Although his inclusion will not happen for a few more days, developer NetherRealm Studios has already activated his gear loadouts in-game. This pretty much gave players a chance to look at cosmetics and other items.
Interestingly, there seems to be a possibility of the studio brewing yet another "Injustice 2" character. No, this is not Starfire, and this is absolutely not Raiden (though his addition would be tremendous). In fact, this fighter has long been running in the rumor mill since creative director Ed Boon teased him.
Boon teasing Black Manta
According to We Got This Covered, Boon shared some interesting details about the future of the game's roster. Interestingly, he touched base with one of the most talked about characters in the community, named Black Manta. As players may recall, this character's silhouette was noticed in some promo materials and in the game's character select screen. Although this might have been a bit of a stretch, his iconic helmet was definitely quite noticeable. Boon even went on to say, without confirming, that, in one way or another, Aquaman's infamous foe might finally see the light in the sequel.
The thing with Boon, though, is that he is fond of teasing the entire community of "Injustice 2." Well, this should not really be a surprising, considering how he did the same thing with the fans of "Mortal Kombat X." But if Black Manta is to arrive, it is possible that he will be part of yet another DLC pack in the future.
Sub-Zero and his unique incarnation
Apart from Black Manta, Boon also discussed the inclusion of Sub-Zero in "Injustice 2." He iterated that this character is by far the most interesting addition in the sequel. While fans might have seen a couple of Sub-Zero's incarnation in other titles, Boon explained that the fighter in the follow-up title will be pretty much different. Well, this was actually obvious with the character's redesign, giving him a brand new look. The creative director added that it was only right to give the character "a little bit more flair."
In "Injustice 2," the Cyromancer will still showcase his elemental (ice) abilities, with some moves popularized in the "Mortal Kombat" series. Interestingly, NetherRealm Studies gave him a new cloning ability, which can be seen on the trailer. More importantly, the developers also revamped Sub-Zero's titular teleporting skill, which should somehow convey the studio's reimagining of the classic character.
Click to read more
and watch the video
or