'Ark Survival Evolved' devs double game's full price ahead of launch
Unfortunately for players, they will have to pay $60 just to purchase 'Ark Survival Evolved.'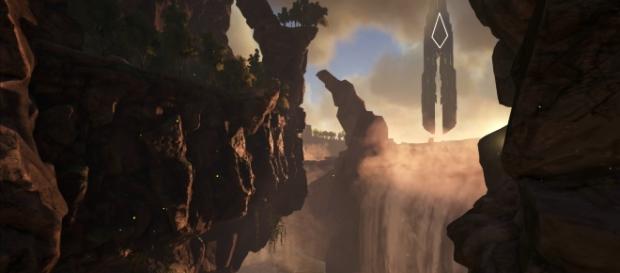 At this year's Electronic Entertainment Expo (E3), developer Studio Wildcard made some exciting announcements about "#Ark Survival Evolved." Perhaps the most interesting one was about the game leaving #Steam's Early Access program to become an official game. It is expected to hit completion in the next few weeks, as its official launch hits next month.
According to PCGamesN, Studio Wildcard has just revealed the exact price of "Ark Survival Evolved" as soon as it becomes an official game. Surprisingly, its price has doubled ahead of its full debut. Here is everything about it in a nutshell.
Full price doubled
Originally, the studio aimed to raise the price of the survival game on PC at around $60.
However, this was expected to become official as soon as the game leaves the Early Access program on Steam to come August 8. Supposedly, its debut price should have been at $30, which was most players thought of. However, the developers seemed to have thrown out the time scale, as the debut price of the game now sits at $60.
The aforementioned price of "Ark Survival Evolved" on Steam right now is exactly the same to the cost console players will have to pay. Studio Wildcard went to Twitter to explain the sudden changes, suggesting that it was meant to "ensure retail parity." Basically, the studio plans to guarantee a profit out of retail ahead of the full impending launch of the title. This defeats players' purpose of purchasing the game ahead of the official launch, as they though it would save them at least $30.
Unfortunately for them, it is too late now.
ARK: Survival Evolved has increased its price on Steam to ensure retail parity for the upcoming launch. https://t.co/hx1Fad9F5C pic.twitter.com/joAoZNxI41

— ARK (@survivetheark) July 5, 2017
A launch discount perhaps
There is a possibility, though, that Studio Wildcard would resort to a launch discount. If this is the case, players might be able to acquire "Ark Survival Evolved" at a lower price. While this seems to be an interesting turn of events, it remains to be unseen. Besides, if this is going to happen, players can expect the studio to make an announcement right after the launching.
"Ark Survival Evolved" has been an Early Access darling for nearly two years, and throughout this period, players have always wondered if the studio ever plans to complete the title. Despite its long overdue completion, players have been treated to updates and expansion. But now it is set to be an official title, they can expect more from the developers of the game. Studio Wildcard iterated in the past that in terms of Breeding, no changes will be made. They believe that the feature is working accordingly and that if they are to make changes, these will only upset the balance of the feature.