'Pokemon GO' cheaters are being embarrassed with misbehaving Pokemon
Niantic has found a funny way to put all 'Pokemon GO' cheaters in shame.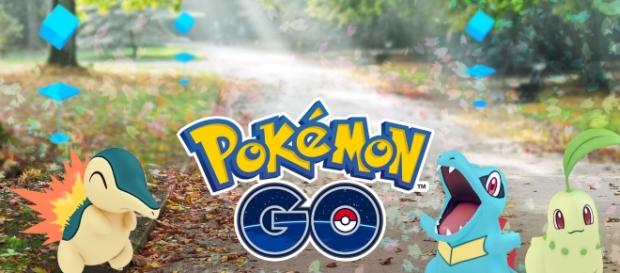 Cheating has always been a problem in "Pokemon GO," and it continues to thrive despite Niantic's efforts in suppressing it. Nonetheless, the studio is still set to destroy the cause of it, as evident by the release of a brand new anti-cheating tool.
The developers of "Pokemon GO" is ushering a new feature, which is expected to arrive alongside an update this summer. This basically targets players who try to capture pocket monsters unofficially. Regardless of the means they use, these creatures are expected to act differently in the mobile game.
Capturing unofficial Pokemon in the game
It holds true that there are software and/or tools that allow players to acquire Pokemon unofficially.
Obviously, this is a direct violation of the game's Terms of Service agreement. Niantic now plans to mark these fraud beasts in the game as a way to embarrass cheaters and/or exploiters. In addition, these fake pocket monsters will act weirdly.
Niantic announced the new "Pokemon GO" anti-cheat alongside the upcoming Raid Battle and new features. The studio simply wants to stay true to their commitment of "ensuring" that the mobile game continues to be "fun and fair experience" for all players. As a matter of fact, the aforementioned anti-cheating measuring tool is just one of the many steps the company plans to take just to safeguard the interest of the community.
The battle against third-party software
The studio has since unveiled their disgust towards third-party software being linked to "Pokemon GO." Their decision to ban them has caused great inconvenience to some players, though it worked accordingly.
Since then, the developers made it known to the public that any utilization of these apps or software is a direct violation of the game's Terms of Service. Any player who, despite the warning, use these tools will be automatically banned from playing the game.
Niantic revealed that third-party "Pokemon GO" software have significantly affected the game's servers. As a result, disconnections and whatnots happened within the game. Players were complaining about not being able to log in, not to mention the bugs they got to experience. The moment the company decided to ban the usage of these apps, the game's progress has been remarkably smooth. As for those misbehaving Pokemon, players are having a hard time commanding the creatures as they tend not to follow. It is worth noting that this is not a bug, but rather a way to shame cheaters in the game. #Pokémon GO