Handcrafted marshmallows inspired by Harry Potter butterbeer now available
It is the combination of marshmallows and the favorite drink in the famous novel series.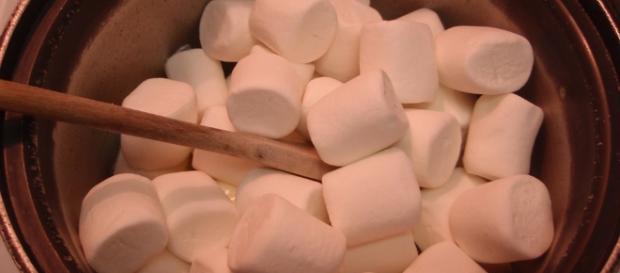 Food And Wine recently reported that Marshmallows flavored with the iconic butterbeer in the Harry Potter series are now available. In their September 8 report, these butterbeer marshmallows are made with homemade sauce from the drink mixed with the favorite snack.
The company behind the Harry Potter butterbeer marshmallows is XO Marshmallow, maker of handcrafted and gourmet mallows. This flavor that they have in their new brand contains a mixture of cream soda and butterscotch. It is part of their special offering for the month of September.
"Our delicious ode to our favorite childhood read, Harry Potter! Our Butterbeer Marshmallows are made with a homemade butterbeer sauce that tastes like butterscotch plus rum, plus perfection," the company said on their official website.
The marshmallows are only available for a limited time.
Butterbeer flavor
Food and Wine noted that each mallow is made with ingredients such as cinnamon, nutmeg, kosher gelatin, vanilla, brown sugar and pure cane sugar. Customers can purchase a package containing 12 pieces of the butterbeer-flavored snack for only $7.95.
They can also place large orders from the website. XO Marshmallow offers several payment options, including Paypal, American Express, VISA and Master Card, their website said.
Aside from the Harry Potter-inspired marshmallows, the company also sells Bourbon-flavored, Champagne-flavored, Kahula Coffee, Peppermint and S'mores for their mallows. For instance, the Bourbon ones are made with ingredients such as vanilla extract, bourbon whiskey, sea salt, gelatin, corn syrup and cane sugar.
Many of their products are perfect as gifts for the holidays. Aside from this, they can also be placed on top of buffet tables as accessories to some of the favorite dishes during parties and events, the official website added.
Harry Potter original
The butterbeer drink has appeared countless of times on the popular book series "Harry Potter." J.K. Rowling's novel has described the drink as a beverage with a similar taste to that of butterscotch. It appeared in various scenes in the movie such as during the main character's stay in Hogsmeade, a fictitious bar in the novel.
The drink has been featured in The Wizarding World of Harry Potter at the Universal Studios, Food and Wine noted. It has also been made at home with several versions of its ingredients published online.
The company XO Marshmallow is one of them. It was founded by two ladies, Kathryn Connor and Lindzi Shanks. Connor is a snack maker who is fond of discovering recipes until she met Shanks who is a lifestyle blogger, and they started the business together, the official website indicated.
Click to read more
and watch the video
or