"Counting On" stars, Jinger and Jeremy Vuolo took to Instagram Stories to show their baby Felicity tasting her first table-food. Here are five cute pics of her reactions [VIDEO].
1
Jinger Vuolo filmed Jeremy feeding Felicity
Jeremy Vuolo held Felicity and showed her something new. It was her first feed involving table-food.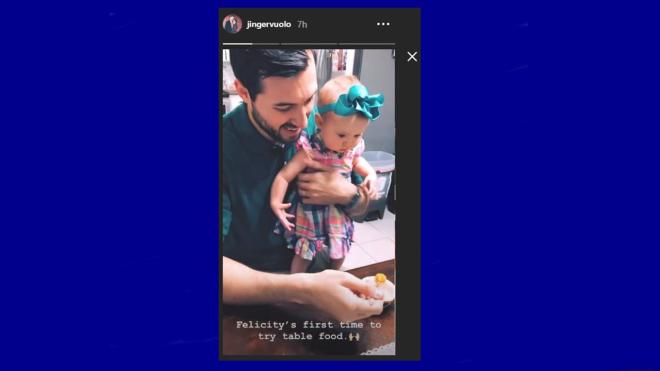 2
Felicity looks a bit unsure about table-food.
You can see the cute little Duggar girl is a bit unsure of what her dad's doing.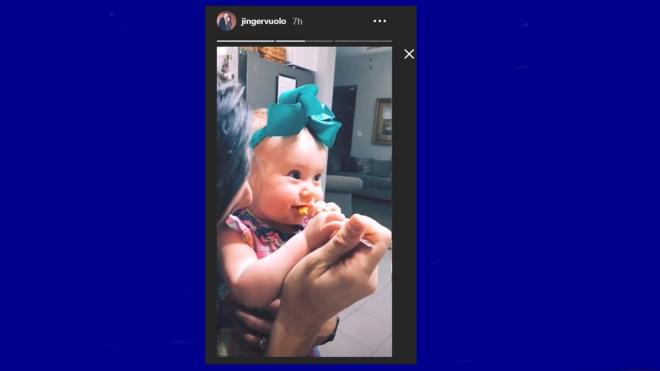 3
Baby Felicity's first taste
Wow, Felicity's eyes grow big as she takes a taste of sweet potato. Life's full of surprises for the "Counting On" seven-month-old!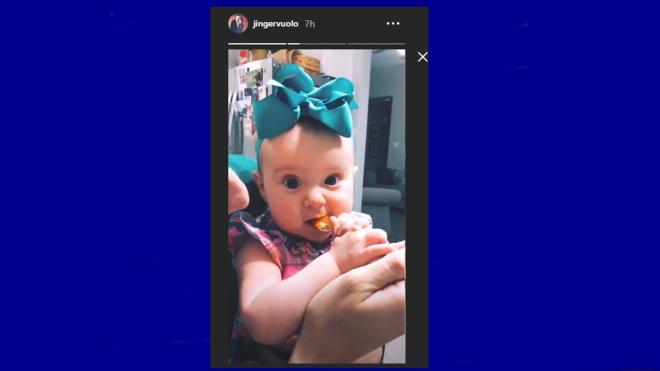 © ALL RIGHTS RESERVED