Morocco re-admitted to African Union
The country originally quit the organization after a dispute 33 years ago.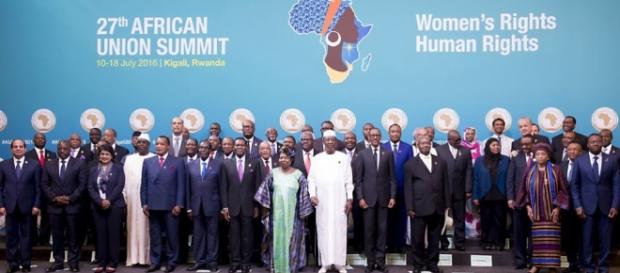 Global organizations serve as a potential place for allies and agreement in the face of division between nations. The United Nations and European Union are among the well-known international organizations, but the #African Union plays a major part on their own continent. On Monday, the organization made a major decision by deciding to readmit #Morocco back into their ranks.
Morocco returns
The decision to bring Morocco back into the African Union was confirmed by leaders Ellen Johnson-Sirleaf and Mohamed Salem Ould Salek on Monday. The country originally quit the organization 33 years ago over a dispute involving the territoriality of the Western Sahara, a dispute that remains strong even today.
Part of the Western Sahara, led by the Polisario movement, is determined to break away from Morocco and become independent, which several countries on the continent approve. Other nations on the continent are strongly opposed to this movement. Still, the country was likely allowed back into the African Union due to the affluent position of the country, and the financial strain facing the organization over the past several years.
Debates and reforms
The Morocco issue was the biggest one facing the African Union on Monday, but there were other notable takeaways from the summit. The most significant one came in the form of condemnation of United States president Donald Trump, who recently barred refugees from seven countries from entering the country. Libya, Somalia and Sudan are among the countries facing the refugee ban, which drew historical comparisons to the enslavement of Africans in the Western world many years ago.
The summit began with the election of Chadian Foreign Minister Moussa Faki Mahamat as the new African Union Commissioner, as he beat out four other candidates. He ran on a platform of bringing peace and stability to the region while fighting against the same radical Islamic factions that have sent the Western world into just a frenzy about border security and national safety. #Africa