ECOWAS, AU & UN joint mission appeal for dialogue in Gambia-Senegal border crisis
The Gambia has invited mayors of Cassamance in hopes that they can pressure Dakar to open the borders.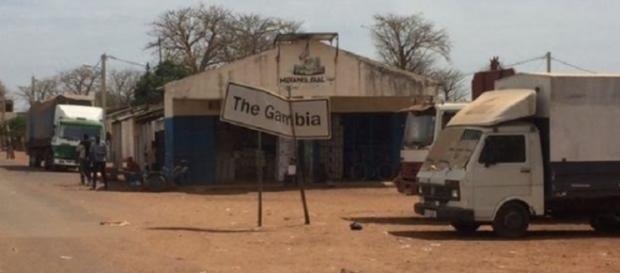 The joint mission by the sub-regional bloc, the Economic Community of West African States (ECOWAS), the regional grouping, the African Union (AU) and the global body, the United Nations (UN) that concluded a visit to Banjul on Thursday has appealed to the governments of The Gambia and Senegal to continue the dialogue underway in resolving the current border crisis.
The appeal contained in a statement released by the joint mission after their visit also called on the two governments to convene the bilateral meeting scheduled for the middle of May with a view to arriving at a mutually agreed solution. Senegal's Foreign Minister Mankeur Gueye said on Monday that Banjul has formally written to Dakar and authorities will meet in the coming days to find a lasting solution to the border crisis which is entering its third month.
The mission led by Marcel Alain de Souza, the President of the ECOWAS Commission; Dr. Aisha Laraba Abdullahi, the AU Commissioner for Political Affairs and Dr. Mohamed Ibn Chambas, the Special Representative of the UN Secretary General for West Africa and the Sahel and representative from the Office of the High Commissioner for Human Rights through its Regional Representative for West Africa were in The Gambia to develop an understanding of the viewpoints and perspectives of Gambian stakeholders on political and other developments affecting The Gambia ahead of the presidential election due to take place in December 2016.
Tariff increment sparked border crisis
Senegalese truck drivers refused to pay new tariffs after President Yahya Jammeh unilaterally increased the levy they have to pay to cross The Gambia was increased 100 times -- from CFA 4,000 per truck to CFA 400,000 (£500; $700).
The truck drivers refused to pay the high fee forcing them to take a 10-hour detour to Senegal's Southern region of Cassamance around The Gambia via Tambacounda.
To some Senegalese travelers, it is longer hours but of less trouble of not having to deal with crossing The River Gambia at Barra with the unsafe and unreliable ferry services. President Jammeh has since rescinded the decision but the borders remain closed. Since the crisis started, Senegal has not been so vocal about the issue, no doubt for fear of exacerbating relations with its neighbor, The Gambia. Many believe that the mid May meeting on the border crisis will provide a solution. #Foreign Policy #World Politics #Government