Samsung will profit off of the iPhone X's success
The company's component division will reportedly profit off of each unit sold.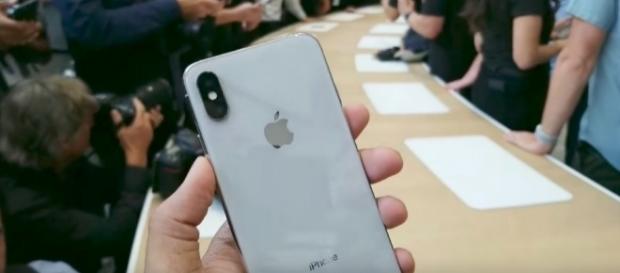 Apple and Samsung are known to be the biggest rivals in the technology, but the two truthfully need each other. Apple is relying on Samsung's component division for screens and memory chips for its brand new iPhone X. Samsung will profit off of each sale, making the rivalry between the two a complicated situation.
Profit for both
Thanks to the iPhone X's hefty price tag of $999, Samsung will profit nicely from every phone. According to Yahoo! Finance, the company will receive $110 for the sale of every unit. One of the major selling points of the tenth-anniversary phone is its edge-to-edge OLED screen.
The technology, manufactured by Samsung, was given the name "Super Retina Display" by Apple.
Though the company doesn't like to admit it, Samsung's component division is the only way they could get the amount of the OLED screens and chips they need for the iPhone X.
Yahoo! Finance reports that the iPhone X could be a bigger success for Samsung than their own S8 was. Predictions say that the company will make $4 billion more than they made off of the S8 series within 20 months after the X's release.
Big success
The iPhone X is on track to be one of Apple's most successful phones yet. With sales of the new iPhone 8 a lot lower than expected, the company is anticipating millions will buy its priciest iPhone to date.
Although the phone will undoubtedly be a big success, its slow production rate could disappoint buyers. As of now, predictions say that many people who pre-order the iPhone X won't receive their phones until early 2018.
The device's revolutionary TrueDepth camera is what's causing the delay. The new technology is apparently so advanced that it takes a lot longer to produce than any other smartphone camera. While the wait may leave customer's disappointed, the new features will be worth it.
The TrueDepth camera will allow users to unlock their phone and use Apple Pay with a quick look into the camera. While many companies have created their own version of Face ID before, Apple is the first to be confident enough to remove the Touch ID feature completely.
It's currently unknown how Face ID will perform in dark settings and just how accurate it is in identifying a person's face at all times of the day, but users will find that out when the phone is in their hands next month. Pre-orders for the phone begin at the end of October and will be available directly from Apple as well as from service providers.
Click to read more
and watch the video
or