Apple iPhone 9 to support stylus digital Pen
It won't be the same as Apple's Pencil, though there might be many features that will be taken forward.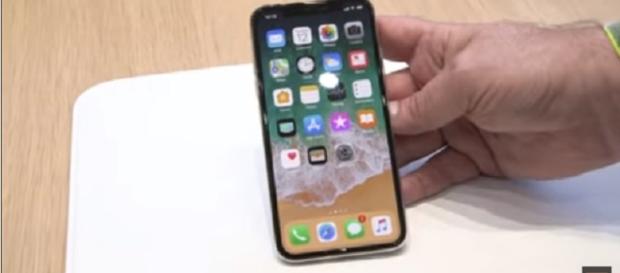 Apple introduced its iPhone X at an event on 11 September. The device wasn't made available for sale immediately. The Cupertino giant announced that they will begin shipping its 10th-anniversary-iPhone in November. According to Gizmodo, iPhone X has been delayed by so long because of the heavy-duty features that it carries. The list includes a new set of 3D sensors that support facial recognition software and the smartphone's edge-to-edge display. Media publications like The Wall Street Journal have been reporting delays in shipment of iPhone X since the end of September.
Apple vs Samsung
Apple's iPhone X takes on Samsung Galaxy Note 8 in many aspects. But one thing that is still lacking is the support for a Digital Pen.
Galaxy Note 8 comes accompanied by Samsung's S Stylus Pen. A report by Mac Rumors stated that Apple might be considering the idea of developing a digital pen too. It won't be the same as Apple's Pencil. Although, there might be many features that will be taken forward. The Mac Rumors articles quote "reliable industry sources" as claiming that Apple aims to launch the new product next year. The report further describes the pen as being, "Supercapacitor" type. According to Daily Mail, the making of a "supercapacitor" type of pen is comparatively cheaper. The stylus that is based on electromagnetic resonance technology (like Samsung's S Pen) ends up being more expensive.
Apple fans view
Apple fans on Reddit aren't impressed by this idea.
They feel like the company has lost its charm and now rips off features from Samsung. Apple's iPhone X features a dual rear camera setup – similar to what appeared on Samsung's Galaxy S8 and Note 8. The concept of a bezel-less display was made mainstream by Samsung first. The South Korean giant has managed to sell millions of its Galaxy smartphones already. But many claim that Steve Jobs forbade the idea of a stylus back in 2007 when he launched the first iPhone. He was quoted by CNN as saying, "Nobody wants a stylus. So let's not use a stylus." But a lot has changed in the past ten years. Samsung launched its new iteration of a stylus in 2011 with its Note series. The company has been following it up with fresher updates each year ever since.
The main credit to Note series' huge fan following goes to its stylus Pen. But this is about to change in 2019 when Apple introduces one of its own substitutes. The company hasn't confirmed this news as yet.
Click to read more
and watch the video
or