Google's Pixel event offers big announcements on smartphone [rumors]
Pixel 2 release may offer smartphone users new hardware and bigger upgrades.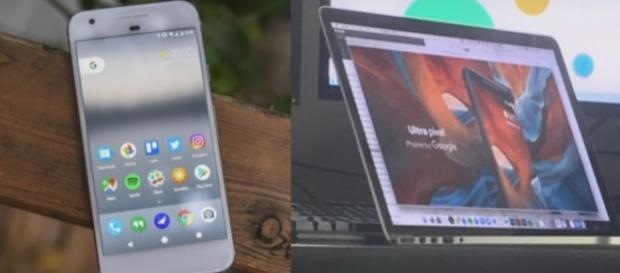 As Apple released its new iPhone, Google is preparing for the release of its latest Pixel phone. There are many rumors about what Smartphone users can expect from the latest release [VIDEO] of the Pixel. Google will release the Pixel 2 and XL 2 at its latest event. Smartphone users can expect new hardware and rumors persist that users will see a bigger upgrade in the XL 2. With the latest release of the Google phones, it may give smartphone users plenty of reasons to make the switch. The event will also offer users a chance to take a look at the new Google Home and an expensive Chromebook is also on the way.
What to expect from the Pixel 2 event
The Verge reported that a series of leaks on the new Pixel 2 have come from sites like Android Life and Android Authority.
It is said that Google is setting high expectations for its latest release. Details came through a teaser video with claims that the new smartphone will solve problems like bad photos, battery life, and storage. The event promises to be one of the biggest hardware releases from Google in years.
The biggest update will be the Google Pixel 2 and XL 2. The XL 2 is rumored to be larger and has a new screen design as well as smaller bezels. The design for the Pixel 2 is said to be similar to the original. Google recently released its Android Oreo update for certain phones that includes new features for users so buyers can expect this to be standard on the new phones as well.
Endgadget said that Google released a slew of new hardware last year as part of its product ecosystem that included two smartphones and the Home system.
The company also launched the Daydream View VR headset, a mesh-WiFi system, and a 4K-capable Chromecast. This represented the company's biggest push so far into its own branded hardware. The company will now host its next biggest product launch in San Francisco on Wednesday, October 4. A squeezable frame for the Pixel 2 is expected to be shown, and there will be front-facing stereo speakers.
Why own the Pixel 2?
The Express UK said that the latest leaks for the new Pixel 2 make it worth considering for those looking for a new phone. Rumors say that the two new devices will offer improved always-on displays, a faster processor, and even better water resistance. Both the Pixel 2 and XL 2 will have a single rear camera. An ingenious software is included to produce images with DSLR-style depth of field. Google may have gotten rid of the 3.5mm headphone port as well and is offering USB Type-C headphones instead. Users may also expect unlimited cloud storage.
Click to read more
and watch the video
or