Google Pixel 2 and Pixel XL latest details and rumors revealed
Google may partner with HTC and LG for latest release as Android Oreo rolls out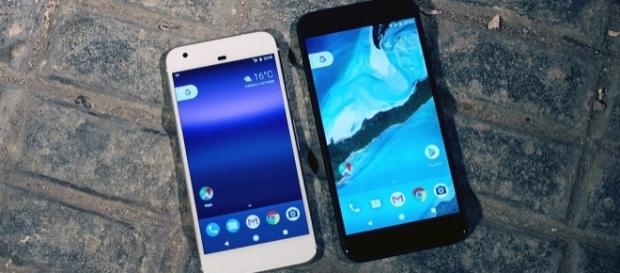 As Google prepares to roll out its latest releases of the Pixel 2 and Pixel 2 XL, the company is also releasing its latest update to the Android operating system 8.0 called Oreo. Rumors continue to surround the smartphone, and Google may partner with HTC and LG for its next release. The company has also poised the Pixel 2 XL to compete against Apple's iPhone 8.
The latest rumors revealed
ZD Net reported the latest rumors and details for the Google Pixel 2 and Pixel XL. The smartphone lineup was designed to show off Android's latest updates and the hardware to support it.
The original versions of the smartphones received excellent reviews and now Google is looking to compete against Apple's iPhone 8 and the Samsung Galaxy 8. The latest release of the Pixel is expected to be manufactured by HTC and is called Walleye. The XL version will be manufactured by LG and has been codenamed Taimen. While the Pixel 2 will have a 4.97-inch 1080p display, the XL will have a 5.9-inch screen with a 1440p LG OLED display. Leaked photos at the Venture Beat show reveal that the latest release will have a design similar to the original smartphone design.
Other leaks show that the headphone jack has been removed, and Google may include better waterproofing.
Gears of Biz reported that Google is prepping for the launch of the phone on October 5. The tips on the latest smartphone from the company came from Evan Blass, a leaker who has been proven to be reliable in the past. Both phones are expected to be equipped with the Snapdragon 836 processor from Qualcomm. This is a new chipset as all Google phones are currently equipped with the 835 processor.
The 836 version of the chipset is expected to be a tweaked version of the 835. This may mean that it has a faster clock speed and may be streamlined to be a bit quicker in its response.
Android Oreo roll out
Android Headlines reported that Google has begun the rollout of its latest operating system, Android Oreo, which is the 8.0 version. The update is about 938.4 MB, which would mean it is a major update to Android. Some of the features that users can expect include smart text selection, Instant Apps, and picture-in-picture.
Users will also find the Google PlayProtect to be useful because it keeps devices free of malware and protects against security vulnerabilities. New notifications allow for users to get only important notifications by editing certain notifications. Adaptive Icons offer different styled icons and allow users to choose which icon set they want to use.