Paris Games week predictions for Sony
Sony struts its stuff with its latest releases in Paris, France with new accessories and PlayStation media showcase.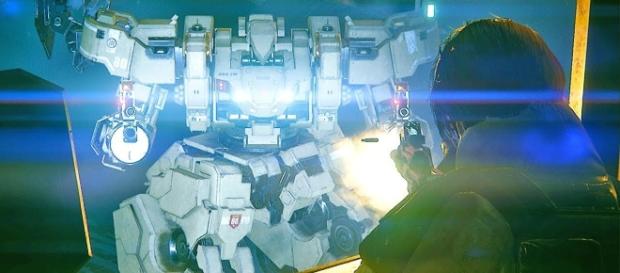 E3 was only the beginning. On Monday at 9:00 a.m. Pacific, Sony will unveil its media showcase at the Paris Games. Viewers will be able to watch the live stream of the events and will have a chance to see the latest games unveiled by Sony. The company will give updates for some of its games as well as release dates for others. No word has been given if there will be a release date for the PlayStation 5 and if it will be presented at the Paris Games week.
Sony's media showcase
The PlayStation blog reported that there will be an introductory stream that begins at 8:00 a.m.
Sony will give the status update for 21 different games. The company will also release announcements for seven new games for the PS4 and PS VR. When the Media Showcase begins at 9 a.m., viewers will get an exclusive new look at a huge selection of the latest PlayStation titles. The live stream will also present more indepth information on the biggest announcements from the Paris Games week.
International Business Times reported five predictions for the Sony press conference. Speculation included the release date for "Detroit: Becoming Human." Sony uses this time to highlight its development partners in the European region.
This may include an update from David Cage's French studio, Quantic Dream, the company that is developing "Detroit: Becoming Human." The British development team Media Molecule may finally make an announcement on "Dreams," a game that has been in development but little has been heard of. The project was previously teased at a Sony event in 2013. Virtual Reality will dominate the show and may be part of the seven major announcements to be made. New hardware may be on its way to both Europe and the U.S.
There may also be a release of some new games for the headset to help Sony maintain market share.
One exclusive in the Sony pipeline is "Days Gone." Although several demos were shown at the E3 event, it is hard to know what this project really is in terms of uniqueness. It showed promise, but it is also a open world zombie project. Gamers may enjoy the strategic elements of it, and the "Freakers" are cool. The concept so far doesn't have enough to carry the whole game. Sucker Punch hasn't released a game since 2013, and so they are due for a new release.
Since their game "Second Son" ran its course, it was time for something fresh. Rumors are teasing a new project from the game company. It is unclear if they will unveil anything at the Paris Games.
PlayStation 4's weird addon
The Daily Star reported that Sony released a new accessory for the PlayStation. The latest is a lightweight frame that has amber lenses to reduce eye strain when playing games. The product was made by Numskull and comes with a PS4 branding. Previously Sony released its latest October list of free games for the PlayStation store, and was a massive release.
Click to read more
and watch the video
or