WhatsApp opting for monetary gain through business enterprises
WhatsApp intends to monetize its platform by providing businesses with effective communication tools that can be used on the messaging app.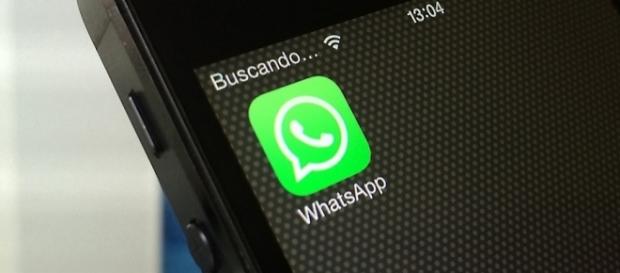 Facebook-owned WhatsApp has finally decided to commercialize and indulge in some monetary gain. The popular Messaging App has decided to offer large businesses tools that will help them communicate with consumers in a much more effective and uncomplicated manner.
Apart from these upgraded communication tools, WhatsApp will also provide the enterprises with a free app having a small-to-Medium Sized Business structure. However, presently, the detailed app's detailed functionalities are unclear.
Better communication tools for businesses
NetImperative reported that WhatsApp's enterprise solution will make companies all around the world capable of providing its consumer base with timely notifications which can prove useful to them.
For instance, a flight service company can send its consumers messages containing updated flight times, or a delivery service can message the delivery confirmation to its consumers using the communication tools and free app. Matt Idema, the chief operation officer of the messaging service was quoted stating that WhatsApp has plans of charging business in the near future. However the monetization details are yet to be chalked out.
Nevertheless the company did state in details the type of service it is intending on providing g the enterprises with its new plan. The messaging service stated that its enterprise solution would help a consumer place an order at a bakery and will also help the owner of a medium sized business, who uses WhatsApp to maintain effective communication with hundreds of its clients.
The solution provided by the messaging app will help these businesses reply to all the queries of the consumers in a smart, easy, and effective way.
WhatsApp verifies genuine business accounts
Apart from its intention of monetizing the app, WhatsApp officially confirmed that from now on it would be verifying genuine business accounts to help consumers distinguish them from fake business accounts and personal messaging accounts. The verified business accounts would be given a green checkmark similar to the blue tick that Twitter and Instagram lends to verified accounts on its platform. The testing for verified business accounts on WhatsApp started last week.
Any conversation carried out with a verified business account would be encrypted and similar to personal WhatsApp accounts. These business accounts could also be blocked. Incidentally if a user has not saved the number of a verified business, the account will flash on the WhatsApp directory under the name the firm has chosen for itself and not simply as the phone number generally seen in case of personal accounts. The firm confirmed that business accounts will only be able to establish contact with the consumers who have provided them with their number and have agreed to be contacted by the firm over the messaging app.
Click to read more
and watch the video
or