Qualcomm's Snapdragon 836 SoC might be canceled
The processor has been delayed until late 2018 and will not appear in Google's new Pixel smartphones.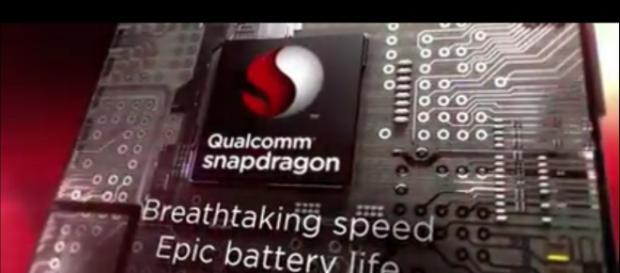 Google is not expected to bring any revolutionary changes to its next-generation PIXEL line-up, scheduled to launch next month. Top on the list of their primary selling points would be their processor. Pixel 2 and Pixel XL 2 were both rumored to be powered by Qualcomm's (yet-to-be-announced) Snapdragon 836 system-on-chip. According to the prolific leaker, Evan Blass (aka @evleaks on Twitter), Snapdragon 836 processor won't be prepared until late 2018 at least. Blass claims that the chipset is currently undergoing rebranding altogether. That also means that the next Pixel lineup will end up coming with the Snapdragon 835 chipset – which is now common among 2017 flagship offerings.
Surprising news
This news comes as a surprise because there weren't significant changes anticipated for Snapdragon 836. In fact, it would simply be a slightly overclocked version of Snapdragon 835 chipset. Qualcomm has traditionally made such launches since 2015. Take for example last year when they launched Snapdragon 821 and then Snapdragon 826 later, which came with a few minor upgrades. The reason behind the delay is unknown. According to a report by Android Headlines, there is also a high possibility that they might skip the Snapdragon 836 lineup altogether. The firm will instead focus on getting Snapdragon 845 in the market.
Snapdragon 840 for Galaxy S9
Samsung is going to launch its Galaxy S9 a whole month earlier next year. The South Korean giant generally introduced S-series at MWC either February or March.
But this time, it is going to be different. The company is in talks with Qualcomm, to ensure that Snapdragon 845 processor is included in its S9. Blass claims that the processor is undergoing a rebranding, therefore, it might be introduced in the form of another name. The report by Android Headlines claims that the firm might premiere it under the name, "Snapdragon 840," towards the end of next year.
The company often launches newer products at Consumers Electronics Show. This event typically takes place in April each year. Therefore, Qualcomm might bring Snapdragon 836 at that time. As far as Google's Pixel line-up is concerned, the handset is not going to pack any significant improvements. Design-wise, it will remain the same as last year's smartphone. They will not be giving into the mainstream norm and featuring a dual rear camera. Instead, they are speculated to settle for a 16-megapixel rear sensor along with a 7-megapixel front camera.
Click to read more
and watch the video
or