Kobo now has its own audiobook subscription service
The new feature is now available in Kobo's mobile iOS and Android apps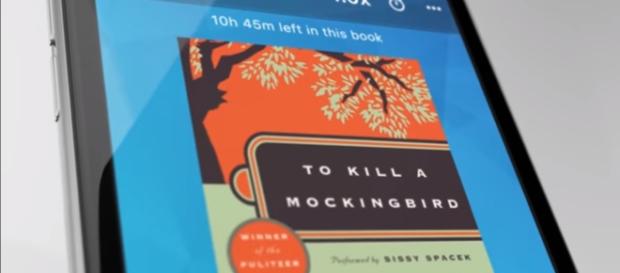 Canadian eBook giant Rakuten Kobo has added audiobooks to its iOS and Android app catalog. The e-Reader maker currently offers the Kobo Reading mobile app where users can browse an extensive catalog of children's books, and comics, and eBooks. Today, the Toronto-based company announced the addition of audiobooks in its product lineup. The new feature can be purchased on an individual basis or through a monthly subscription.
A new audiobook source
With an increasing number of people listening to audiobooks nowadays, it makes sense for Kobo to jump in on the trend. Its U.S. customers can now buy audio books a la carte or subscribe to a monthly access for $10. The subscription merits the user one book each month.
The same plan is available for $13 in Canada, $13 in Australia, $14 in New Zealand, and £6.99 in the U.K.
As an alternate option, customers can buy a three-pack credit and store up to 24 credits in his or her subscription account. In addition, the company is offering a 30-day free trial so potential users can check the service before deciding to purchase. Once purchased, users get access to the app's built-in audiobook player where they can customize the settings. There are options to check the time remaining, change the narration speed, and set a sleep timer.
Kobo versus Audible
In comparison to Audible, which is an Amazon subsidiary, Kobo's monthly fee is $5 cheaper. However, both share the free trial offering to get people started.
The lower price could play its advantage for Kobo, but it cannot be denied that Amazon's Audible currently dominates the market. Despite the irregularities of eBook sales, Audible boasts its consistent 40 percent membership growth year on year.
It might not be as popular as Amazon, but it currently holds a reach in over 190 countries already. This includes both the selling eBook services and eReaders. The Kobo Mobile Reading app has over 5 million books in its library. Also, there is a feature compatibility with library cards, which offers great convenience.
It is going to be an uphill climb, but Kobo seems well on its way. It may not exactly be a household name in the United States, but its constant presence in the eBook space as a whole helps.
Perhaps it is going to boil down to matters of brand loyalty, personal preference, or change in style. Kobo is known for its solid devices packed with software flexibility, but hardware is not exactly a priority in the audiobook market.
Click to read more
and watch the video
or