Google begins roll out of Android Oreo
While new operating system promises better security, roll out moving slowly.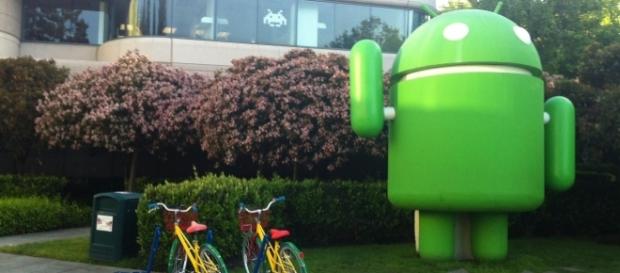 Google recently announced that the latest version of its Android operating system (Oreo) was ready for release. The latest major update to the operating system, which is version 8.0, is being rolled out -- although it is rolling out slowly.
Phones expected to receive the updates
Gears of Biz reported that Android Oreo was being rolled out for both Pixel and Nexus phones. The release has been offered over-the-air. This allows smartphones to automatically be notified of the new release because the phones are subscribed to a specific channel for notifications. Google posted the over-the-air and factory images to the Android Developer site.
It included updates for Pixel, Pixel XL, Pixel C, Nexus 5X, and Nexus 6P.
Gotta Be Mobile announced that the release for the Nexus 6P was moving slowly. This means that users may not see the update pop up for a few days to notify them that the update is ready and can be downloaded. Users may wait for the over-the-air roll out or download the update now from the developer site. Which smartphone users receive the update and when also depends on which carrier smartphone users use and when the carrier decides to release the updates.
Canadian Carrier Rogers recently released the update schedule for its users, and users may expect the update sometime around September 11, although this is currently a tentative date. Australian carrier Optus confirmed it would release the update, but it didn't give users any idea of when to expect it.
Vodafone Australia, T-Mobile, and Telstra have yet to give a release date for the update. Nexus 6P users can expect the latest security updates with the new release. It also includes other perfomance enhancements.
Big changes to security and privacy
Android Central reported that Oreo is the most secure version of the Android operating system to be released. One of the major changes is that Android will no longer support SSLv3 (Secure Sockets Layer version 3.0). The reason is that it is outdated and proven to be insecure. Security has been upgraded to the latest standard which is TLS (Transport Layer Security) 1.2. The new protocol will provide better privacy and ensure data integrity. Oreo also won't connect to unsafe servers, thus keeping users safe. Any apps that receive content from the Web will have their own isolated sandboxes to operate in. Websites won't be able to steal data because of lack of access to the data.
Click to read more
and watch the video
or