Atari Box: Everything to know about the gaming console
Atari has lately been making ends meet by creating video games for PCs and mobile devices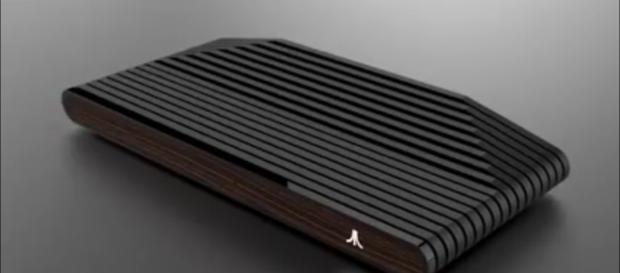 The current console market is primarily dominated by Microsoft, Sony, and Nintendo. What most followers aren't aware of is the existence of Atari. They played a very important role in creating some world-class, console gadgets. It's been years since Atari even touched this segment. In the recent past, the firm has only stuck to creating #video games for PCs and #Mobile Devices. The company posted a teaser this summer, suggesting the arrival of something named, "Atari Box."
Mix of classic games with modern titles
According to Tech Radar, Atari Box will be the first console that the company will launch in the span of two decades.
It is expected to carry a mix of classic games with modern titles. The company has already unveiled the "Atari Retro," which is a significant upgrade to the company's 2600 model. The upcoming product is speculated to be the result of a crowd-funding project. The firm might bring the line-up next year. The first teaser of "Atari Box" can be dated back to June 2017. The company posted a brief video clip on their official website, which revealed the console in its full glory.
CEO of the company, Fred Chesnais confirmed with Venture Beat at that time that they were making a comeback in the hardware business. He had also stated that the gadget would be based on the PC technology. In the following month, Atari suggested that they will be launching two models of its "Atari Box," – out of which, the first one will feature a classic wood grain look, while the other one will pack a black and red color.
Both will consist of very thin and slimmed-down designs.
Specs of the gaming console
According to a report by Nerdist, the console comes equipped with several modern ports for HDMI, USB, and Ethernet. All of these are placed on its rear panel. The firm will also be extending support for SD cards with the objective of bringing additional games, media and other such content for its consumers. Atari hasn't made any mention of the type of hardware that will power its Box.
As pointed by Shores News Network, one of the major issues that prevailed with the company's previous model – Jaguar – was the number of games that were operational on it. Jaguar supported a minimal amount, and it turned out to be against it thereby, making it a major flop. Atari plans on reversing this with the launch of its Box. It has been suggested that the device will run classic games, with a modern-taste. The company-owned editions such as Pong, Missile Command, Asteroids, and Centipede will obviously be a part of it. #Gaming console