Samsung's Galaxy Note 7 chapter officially ends as the Galaxy Note FE sells out
The refurbished version of the Galaxy Note 7 dubbed the Galaxy Note FE has officially sold out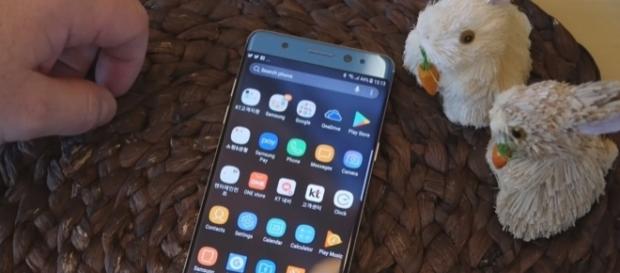 Last year, Samsung encountered an unexpected problem with its Galaxy Note 7 model. News started to spread that the smartphones were prone to overheating and eventually caught on fire. Additionally, there were other instances where it would suddenly explode. These incidents obviously dealt a big blow to the company's credibility and their profits. The company even attempted to issue replacements but they encountered the same issues. Eventually, they had no other option but to issue a worldwide recall and halt all production of the unit. However, a few months ago, consumers were surprised when the company offered the Samsung Galaxy Note FE, which was essentially a refurbished Note 7 with some changes.
Galaxy Note FE details
The Galaxy Note FE was reportedly sold in South Korea only and was made available before Samsung's Note 8 hit the market. Industry analysts point out that the unit was actually a refurbished Galaxy Note 7 with a much smaller battery. Last year's global recall of the problematic handset model presumably left the company with a large surplus of unused units. Therefore, they decided to at least earn some profit by repackaging the older model into a seemingly new product. The handsets were sold for $620 USD and carried a 3,200mAh battery instead. Sadly these were only made available in South Korea.
Total number of sales reported
According to Korea Herald, the firm has successfully sold around 400,000 Note FE units in South Korea.
It appears that their entire inventory of the refurbished model sold out just after the Note 8 was launched. This somehow marks the end of the Note 7 chapter for the company. Furthermore, they confirmed that there are no plans to restock the refurbished model in the future.
Post Note 7 era
While Samsung incurred losses estimated to have been more than $17 billion USD, the Note 7 scandal dealt a bigger blow to the company's reputation. However, they seem to have recovered quite well with successful launches of the Galaxy S8 and S8 plus. Last month, the Note 8 also entered the smartphone market with rave reviews from critics. While it might seem that Samsung has moved forward from last year's fiasco due to the Note FE being sold out, the results of their pending class action lawsuit from the unfortunate events remain to be seen.
It goes to show that manufacturers must always maintain the strictest quality control over their products.
Click to read more
and watch the video
or