Apple gears up for iPhone 8 grand launch on September 12
The launch is the most anticipated event of the company, with a phone that will cost $1,000.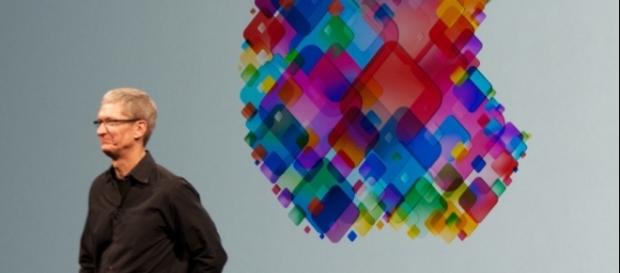 Multinational tech company Apple is now gearing up for the launch of its newest iPhone 8, including its features, 9To5Mac reported. Many speculations came out about its properties, price, and design several weeks ago, and everything will be announced officially during the launch date on September 12.
9To5Mac, a website that releases information on Apple's new products, has detailed some of the things that consumers can to expect on September 12. According to the report, the company will not only launch iPhone 8 alone but it will also introduce the iPhone 8 Plus and the high-end model called iPhone X.
iPhone X has been revealed as the higher end version of the mobile device that has more distinct features than iPhone 8.
It reportedly has a display that fills up the entire space on the phone's front surface, the website noted. Just like the iPhone 8, it will also have a facial recognition feature.
Steve Jobs Theater
The launch event will be held at the Steve Jobs Theater in Apple Park, located at the company's headquarters in Cupertino. It will be the first event that the venue will host, making it a historic moment for the tech giant.
Venture Beat recently reported that the city officials in Cupertino has already given Apple permission to hold the event in the area, but it was a "last-minute permit." Documents of the Temporary Certificate of Occupancy were posted on the website.
Apple also revealed that their workers have gradually been moving into Apple Park over the past few months.
The location is just commencing its operations after most of the construction phases were done this year, but apparently there is still more work to be done before it is completely built, Venture Beat added.
The invites were already sent on August 31, confirming the date and the venue of the event. The website shared that the invitation read, "Let's meet at our place."
Face ID and wireless charging
While rumors are still unconfirmed prior to the day of launch, reports in 9To5Mac indicated that users will experience a facial recognition feature and wireless charging from the iPhone 8. The facial ID feature allows users to unlock the mobile device just by staring at it.
Wireless charging will also be in place, just like Samsung introduced in its Galaxy Note 8 launched last month.
The new Apple phone will also have new OLED displays and better camera qualities, the website noted. An entirely new color scheme is also set to be introduced - the Blush Gold.
Click to read more
and watch the video
or