Android Oreo focuses on speed and efficiency; to arrive soon
Google's smartphones have already stocked up their systems with the latest Oreo update.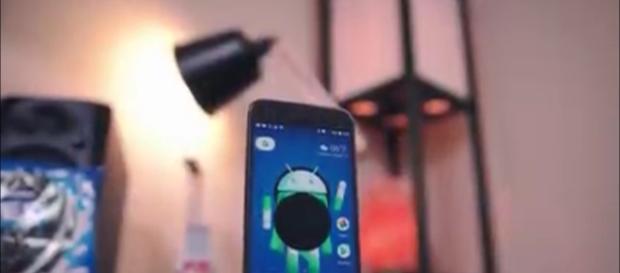 Google unveiled its 2017 software update at I/O conference held in May. The company deployed multiple developer previews before finally releasing its final version for use. Manufacturers are now racing towards getting Android Oreo onboard. The search giant has already stocked its proprietary smartphones (Pixel and Nexus) with the update. The OS arrives with several new features along with performance enhancements and the much-need security updates.
Everything users should know
According to a report by Tech Radar, Oreo is expected to improve the boot speeds in many of the devices. The update has rid itself of unnecessary background activity. Google aims to provide users a de-cluttered experience through this.
They want users to be able to save up on as much mobile data and battery power as they possibly can. They also encourage multi-tasking through Oreo. Take, for example, its new "Picture-in-Picture" mode. Thanks to this addition, Android users will now be able to operate on two tabs at the same time. For instance, one can watch a video on YouTube and read their messages on Gmail at the same time.
Google has even provided a "colorful" touch to the notifications tab. While it doesn't come across as a major overhaul (in terms of design), users will sense a good change. There is a list of non-Google smartphones that will receive the update this year itself. Companies are keeping quiet about the precise release dates for the update, but users may remain assured that it is pretty much on its way.This can be assumed on the basis of the assurance provided by Google themselves.
Oreo update to be rolled out soon
According to Tech Radar, the tech giant was recorded as saying that most smartphone manufacturers are "scheduled" to upgrade their products to Oreo "this year." Google made mention of several well-known companies, including Essential, HMD Global, General Mobile, Huawei, Motorola, Samsung, Sharp, Sony, Kyocera, HTC, and Sharp. It is pretty obvious that these companies will prioritize their prestigious offerings first. For example, Samsung would apply focus on getting Oreo for Galaxy S8 and S8 Plus and Galaxy Note 8, whereas LG would pack up its V30 smartphone.
Nokia made an announcement two weeks back, stating the list of its devices set to receive Oreo. The list included its mid-range Nokia 3, 5 and 6 smartphones.
Its flagship offering 8 will also be receiving Oreo. According to a report by Tech Radar, the company is speculated to expand its high-end flagship family with the introduction of Nokia 9 soon. It is being stated that Nokia 9 will come equipped with Android Oreo directly out of the box.
Click to read more
and watch the video
or