Surface Phone: What we know so far
The anticipated Surface phone is expected to be released by the end of 2017.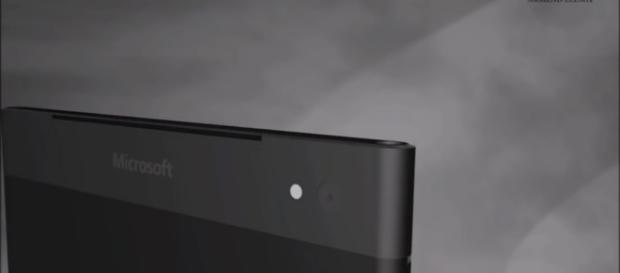 Microsoft is rumored to be working on its upcoming flagship smartphone, the Surface Phone. The device will compete with Apple's iPhone 8 and Samsung's Galaxy S8. Microsoft hasn't always fared well against other giants like Apple and Samsung, although the company does have a stable position in the market of smartphones with their Lumia. Microsoft will certainly try to capture the high-end smartphone market
Variants of the smartphone
The rumor has it that Surface phone is demarcated into three various modes which are: Consumer Edition, Business Edition, and Enthusiast Edition.
So this suggests that Surface Phone probably have totally 3 different screens and screen sizes but the leaks have been made that it typically consists of a 5.7" inch screen. The screens can be opened and folded again into its place which would help the user to switch into the smartphone to tablet modes with an absolute seamless aesthetic appearance on its sides giving it an Edge-to-edge look.
On the connectivity front, the smartphone might sport USB-C Type. It is also a possibility that one of the sides transfers into a keypad and the other into a V-shaped kickstand for the phone. The flagship would be also equipped with a stylus for a better ergonomy. Surface phone would also consist of a lot of speaker grills which would go like two at the front and two at the back by the looks of it, also at the top and the bottom. Surface Phone is expected to be a device made out of all-new metal body stuffed with Qualcomm's brand-new Snapdragon 835 chipset which has Qualcomm's first 10 nm processor. It is clearly far more efficient than Qualcomm's earlier chipset series which are present in today's top selling phones in the world.
Price and other details of the flagship
It has been coming to know that Surface Phone may be configured with a more advanced camera technology than the usuals such as dual camera configuration that is trending right now.
Surface Phone is likely to be input with some kind of Intel RealSense arrangement that could capture 3D images because Microsoft has already made much of HoloLens and Windows Holographic. Although we're briefed with Surface Phone rumors, it's cost estimation is not very liable. Reportedly, according to Bitbag, Microsoft will start its pricing from $699 along with a top-end costing of nearly $1,099. Stay tuned for more news and updates on technology and entertainment.
Click to read more
and watch the video
or