Apple's iPhone 8 might feature power of gaze to silence notifications
The smartphone's facial recognition feature could be used to silence the device's notifications.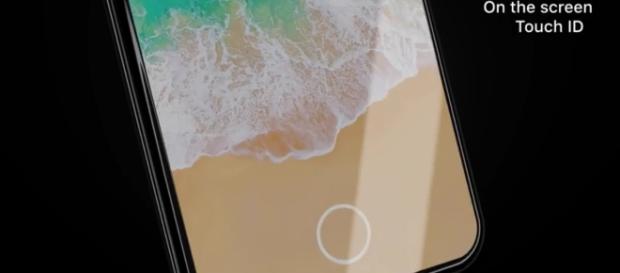 Apple completes 10 years with its iPhone family this year. In order to celebrate this special occasion, the Cupertino technology giant is expected to pack its upcoming iPhone 8 – which is expected to launch sometime next month – with special features that haven't been seen before. Apple is the kind to keep whatever they are planning on introducing, a secret until the device finally meets daylight. Therefore, the company hasn't been providing too many details regarding its heavily-speculated iPhone 8 smartphone.
At the same time, sources and analysts have been at it, at predicting what the company will be integrating with its upcoming flagship device.
Speculated features of the flagship
Analysts have claimed that Apple might plan on integrating an under-the-display fingerprint scanner/home button with its upcoming iPhone 8 device.
Even though details regarding this remain vague at the moment, this surely does sound like something that is possible. Apart from this, it has also been rumored on several occasions that the Cupertino technology giant might end up integrating a front-facing 3D scanner, which will apparently serve the purpose of recognizing one's facial structure in order to grant them access to the smartphone.
According to Tech Radar, rumors now suggest that the company might end up using the latest feature in their favor, and integrate the ability to silence the notifications through the same method. In other words, users will simply be able to get rid of notifications with just merely a glance towards the iPhone 8 device. In yet other words, users won't have to make use of their fingers in order to physically send the notifications away.
Price of the Apple's device
Apart from this, it has also been rumored that the upcoming iPhone 8 is going to sport a completely glass body. The device is expected to pack up a dual rear camera setup, which is further expected to be accompanied by a dual lens, which will be placed horizontally on the rear panel of the smartphone. If reports are believed to be true, then the upcoming smartphone may also come sporting a completely bezel-less display – however, details regarding this remain vague right now. Apple is expected to price its upcoming iPhone 8 device at around $1,000 – which will make the smartphone as expensive as the Apple MacBook Pro itself. The device is also expected to run the latest iOS 11 software operating system and will be powered by the latest A11 chipset.
Click to read more
and watch the video
or