Google Pixel 2, XL 2: Here's what to expect
The two flagship siblings are expected to launch in November this year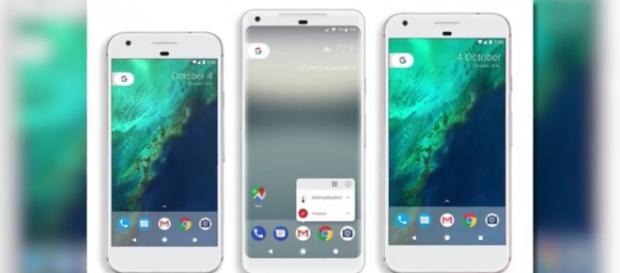 Google Pixel 2 is one of the most-anticipated smartphones of 2017. Google earlier this year confirmed that they were working on the launch of two flagship smartphones. The search-giant is believed to introduce the two devices towards the end of the year following the tradition that they set last year.
However, Google hasn't made any mention of what the upcoming flagship smartphones are going to carry, especially in terms of specifications. Therefore, the technology market can't say much as far as the official specifications are concerned.
Thanks to plenty of rumors and speculation that has been ongoing ever since the confirmation was made, fans can generate a vague conclusion as to what the devices will look like, and what kind of specifications the devices will be carrying. This article examines the host of factors that the upcoming Google Pixel 2 and Pixel Xl 2 smartphones are expected to feature. Let's take a look:
Design of the device
Google is expected to follow the normal drill, by adopting the standard design with its upcoming Pixel 2 and Pixel XL 2 smartphones, that the search-giant debuted sometime last year.
The smartphones will probably be slightly larger in size, given the growing demands of the consumers who are constantly vouching for smartphones with a larger display.
One of the major changes, or probably minor changes that will be visible in the upcoming smartphones will be the front-facing speakers that this year's models will come with. Earlier this year, alleged renders of the smartphones surfaced online, which revealed that the smartphones are speculated to carry a bezel-less display. At the same time, there were several media publications that suggested that Google is not going to be giving into the mainstream trend, and they eliminated the idea of adopting a bezel-less design in the Pixel 2 and Pixel XL 2 smartphones.
Processor plus specs and features details
As far as the other specifications of the upcoming Google Pixel 2 and Pixel XL 2 smartphones are concerned, it might sport the Qualcomm Snapdragon 835. The storage details are not confirmed yet. However, there is no confirmation on whether the users will be offered the option of expanding the memories via the microSD card slot option, but they ideally should be able to do so as even low-end devices often have this feature. Stay tuned for more news and updates on technology.
Android headlines have pointed out that it is also not known what range of colors the devices will come in.
Click to read more
You will watch a video to read the news
or