Samsung is about to launch 2 new devices this month, Note 8 and Gear Sport
Samsung is expected to launch a new fitness wearable device together with the Galaxy Note 8 on August 23.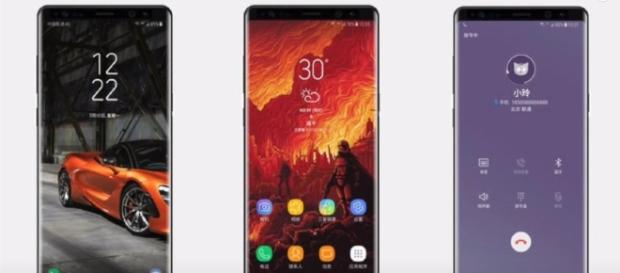 According to Forbes, there are only a few days left before the official launch of the Samsung Galaxy Note 8. The company is expected to unveil the device on August 23, 2017 in New York City. The upcoming device might sport some impressive features, such as the bundled S-pen that works with the "Find My Mobile" application. The new app is said to help the users locate their smartphone in case it is misplaced.
Samsung Galaxy Note 8's expected features
According to a report from Forbes, the Samsung Galaxy Note 8 will feature a larger screen compared to its predecessors.
It will have a 6.3-inch Quad High Definition AMOLED Infinity Display, and a bezel-less design. The device will also get the latest Qualcomm's Snapdragon 835 processor.
The upcoming smartphone might sport 6GB of RAM and 256 internal storage, with an expandable microSD slot. The battery cell of the Note 8 will be 3,300 mAh. It slightly smaller compared to the Galaxy S8 Plus' 3,500 mAh battery. The company is making sure that the device will not have any problems with its battery, like the previous fire-prone Galaxy Note 7.
The device could also feature wireless charging technology. Users can also unlock their smartphones using their eyes with the new iris-scanning technology on the Galaxy Note 8. The iris scanner is said to be more secure compared to fingerprint sensors.
Samsung Gear Sport wearable device
Samsung's next wearable device might arrive this month. According to a report from AndroidHeadlines, the new smartwatch is going to be called Samsung Gear Sport. The company already filed the FCC documents. The smartwatch was listed under the FCC ID A3LSMR600, and model code SM-R600.
The company is expected to launch the Gear Sport together with the Galaxy Note 8.
The upcoming Samsung Gear Sport will feature Bluetooth and Wi-Fi connectivity. The wearable device might also be a sports-focused watch that could help athletes with their training, and keep track on their fitness levels. Samsung's rival companies such as Apple and LG also made several improvements on their wearable devices.
Apple is rumored to make its next generation smartwatch a standalone device. The Apple Watch 3 might fully function without pairing it to a smartphone.
The Apple Watch 3 might also feature a built-in LTE modem, which will allow the device to connect to cellular networks with LTE speed. There are also rumors that the upcoming Samsung fitness smartwatch will have a built-in LTE modem.
Click to read more
You will watch a video to read the news
or