Samsung might launch an emperor edition Galaxy Note 8 exclusively for Asia
Rate this title
The premium Emperor Edition Galaxy Note 8 will feature 8GB of RAM and 256GB of internal storage. It might not be released on US and European market.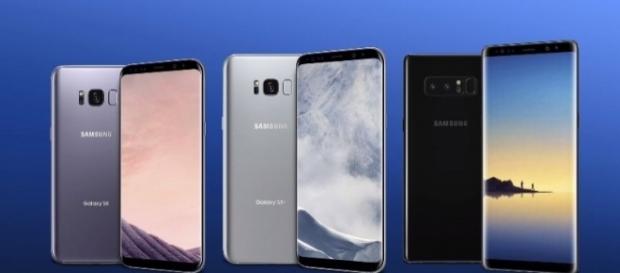 Leaks and renders of the Samsung Galaxy Note 8 keep surfacing online, even though there are only a few days left before its official launch. The company is expected to unveil the device on August 23, 2017 at an event in New York City.
New smartphone will be a safer and more innovative device
The Galaxy Note 8 means everything to Samsung. The company's main objective is to show the people a safer and more innovative smartphone. The smartphone is also expected to restore the company's reputation after the fire-prone Note 7 issue spread worldwide. Some people even thought that Samsung would be killing off the "Note" line. But it seems that the company is not giving up, and makes a high-end premium smartphone instead.
Will the Emperor Edition be exclusive for Asian markets?
According to a report from ValueWalk, Samsung is planning to release an Emperor Edition of the Galaxy Note 8, but only for selected markets in Asia. The Emperor Edition is said to feature an 8GB of RAM and 256GB of internal storage. The said smartphone may not be available in the United States or European markets. The price of the device is still unknown. Some tech enthusiasts predict it could have a starting price of $850 to $1100.
Rumored specs and features
The Samsung Galaxy Note 8 is expected to bring some of the Galaxy S8's features, but the Note 8 will have a larger 6.3-inch QHD+ Super AMOLED Infinity display screen with a bezel-less design. The device might also feature a dual-lens rear camera with a dual-flash array that could even beat the iPhone 7 Plus.
The first lens is wide-angle and the other is at 3x optical zoom, which means that users can magnify more distant subjects without damaging the image quality.
The device might also be released on both Snapdragon 835 and Exynos 8895 system on chips variants. The Samsung Galaxy Note 8 might have no physical home button, but it will be replaced with a virtual button. The fingerprint scanner of the device will be located at the back just like the Galaxy S8. The Bixby smart assistant button will be located on its right side.The device will also have 3300 mAh battery with fast charging technology.
Eight colors available
The Note 8 will be available in eight different colors. According to Android Headlines, the Note 8 will come in Gold, Arctic Silver, Orchid Gray, Dark Blue, Deep Sea Blue, Coral Blue, Midnight Black, and Pink. There will also be a bundled stylus pen on the device.
Click to read more
and watch the video
or