HTC U11 Life mid-range phone coming out late 2017
HTC 'Ocean Life' is another sensible mobile phone for budget-conscious buyers.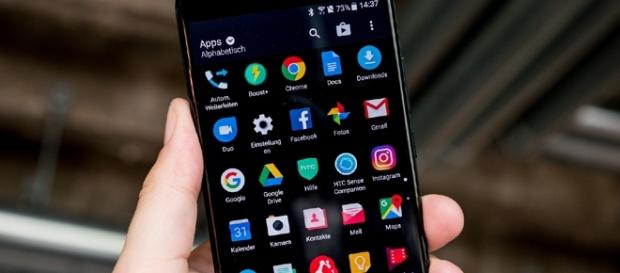 HTC has come out with several devices, the last of which was the HTC U11. For those who are unfamiliar with it, the last mobile device seemed more of a flagship thanks mainly to the features it offered.
The latest word around is that HTC is not done yet. According to Android Authority, HTC is planning to release another variant in the HTC U11 Life (or the HTC "Ocean Life"), a mid-range phone that should cost a little bit less than its predecessor.
Squeezing the budget further
Details on the HTC U11 Life are limited for now, though it is expected to come out with some features the HTC U11 carried.
That included the squeezable frame that will encase a rumored 5.2-inch full HD display.
Aside from those, the HTC U11 Life will reportedly offer some acceptable internal specs.
The device will bank on a Qualcomm Snapdragon 630 chipset, 32 GB of internal storage (expandable via microSD card slot), a 16 MP front and main camera and advanced biometric security in a fingerprint sensor.
The rumored specs may not be eye-catching for now though all that could be justified once the official selling price is revealed. Also, there are still other features that need confirmation such as the RAM and battery compliment that would account for its overall performance.
Aside from those, the HTC "Ocean Life" features IP67 certification and come bundled with HTC USonic earbuds with active noise cancellation. If this is true, there is a chance that the said device may come without a headphone jack.
While that is up for confirmation, the alleged move could hint at HTC following the lead of Apple.
The iPhone 7 no longer had a headphone jack and instead had wireless headphones packaged with it. For those preferring the wired headphones, HTC could package an adaptor that can be plugged into the available port of the device.
Best used as secondary phone or for upgrades
With these specs, folks considering the HTC U11 Life will likely be the ones looking for a secondary phone or people wanting to upgrade from their older units. Folks who were apprehensive with the HTC U11 handset could be swayed as well with most expecting a cheaper model before the year ends.
Though there is no actual date of availability, Android Authority reveals that T-Mobile will be offering the HTC U11 Life. For those who prefer an unlocked version, HTC.com will likely offer that to customers.
It may not be a big handset to look forward to though the cheaper price may just entice some to get one. For reference, the HTC U11 is currently available from HTC.com for $649. The device came out last May.
Click to read more
and watch the video
or