Samsung Galaxy S9 to feature Motorola Moto Mods?
Samsung is featuring Motorola Moto Mods and other amazing feature in its upcoming Galaxy S9.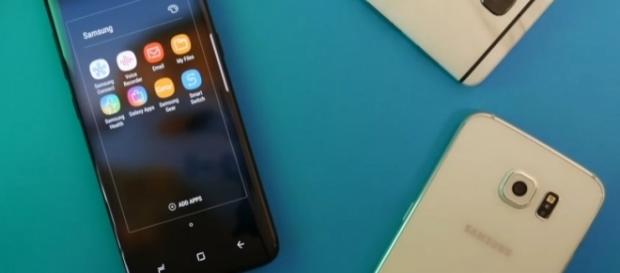 Samsung is creating several new features for the upcoming Galaxy S9 to keep up with the sales trend. They are even adapting Motorola features like Moto Mods that will offer a new user experience. Users can purchase different modules and clip them at the back of their handset. Here are the details and updates of the new device.
Galaxy S9 to feature new accessories
Mobile analyst Eldar Murtazin posted on his Twitter account some important information about the upcoming Samsung mobile phone. He revealed that the samsung galaxy S9 creates a new trend with its amazing features. It includes new accessories featuring magnets behind the device which is similar to Motorola Moto Mods.
Eldar also explained that Samsung is yet to confirm this information.
According to a report published in WCCF Tech, many companies take risks in mobile phone development. Since the new feature creates a new experience for Samsung fans, it is not a bad idea for Samsung to have Moto Mods attachments.
Samsung is also adding on a substrate-like PCB for the Galaxy S9. This feature will improve overall efficiency and higher screen resolution. The upcoming device will also feature a bigger and longer battery life.
New teaser for Galaxy Note 8 revealed
It is important to note that the Korean tech company had a rough situation from last year's Galaxy Note 7. The problem in the mobile phone's batteries has almost destroyed Samsung's reputation. However, the company was able to recover their name quickly with the success of the Galaxy S8 and S8+.
Moreover, they will be releasing the Samsung Galaxy Note 8 later in August 2017.
LG and Samsung have started off a new trend for flagship smartphones this year. This move is through creating Bezel free and edge to edge displays for phones. These amazing features have surprised fans and other companies. The trend even made Apple adopt the idea in its upcoming iPhone 8.
Mobile phone manufacturers are also putting advanced cameras in their latest devices. With this, Galaxy Note 8 will feature a dual camera setup that will completely take over the traditional point and shoot camera industry.
To hype up the market, Samsung has released two teaser videos on its official YouTube Channel. The first video revealed that the upcoming smartphone would feature a dual camera with 2x lossless zoom. Meanwhile, the second video showed that the device will have an improved S-Pen functionality as well as an upgraded display.
Click to read more
and watch the video
or