New 2019 BMW Z4 model to get a futuristic look and feel
New details about the next-generation roadster 2019 BMW Z4 and BMW's other big announcements.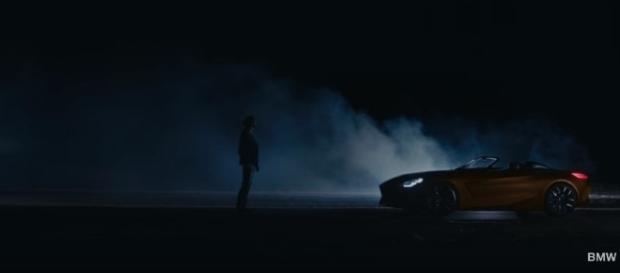 Good news for BMW fans out there. We finally have a good idea of what the upcoming 2019 Bmw Z4 will look like, thanks to the concept Z4 leaked ahead of the big Pebble Beach event.
According to Automobile Magazine, there will be three different versions of the 2019 BMW Z4. The base s20i will likely be powered by the company's 2.0-liter, 180 hp turbo inline-four. The second one is the s30i, which will feature a 248-horsepower and turbocharged four-cylinders, while the M40i will have a version 340 lb-ft., 320 hp straight-six from the BMW 340i. The cabin will be basic, but with futuristic BMW feel, the website added.
Additionally, the website also reported about the Competition Pack feature, which would add additional horsepower to the 3.0-lite's output by around 40 horses and 30 lb-ft. of torque. However, there still no confirmation about this feature.
BMW Z4 concept, what to expect from the futuristic new model
As mentioned earlier by Automobile Magazine, the new roadster will be more spacious and digitally up to date. The car's digital gauge cluster appears to be touch-based. The BMW Z4 concept features red buttons on the steering wheel and a digital lap timer located on the bottom of the steering wheel. Additionally, the roadster's front and rear lights appear to feature some sorts of LED elements.
The BMW Z4 concept features more spacious cargo area, short rear deck, a long hood and a good dash-to-axle ratio. The new roadster will be co-developed with Japanese automaker Toyota. The two companies signed a partnership in 2011 to produce a new sports car for each brand.
As for the pricing, the new model is expected to ring around the same price as the last-generation model, which is just around $50,000. The production version of the Z4 will likely hit the road by next year. Expect more details from BMW in the coming days.
Other BMW-related news and announcements
According to Reuters, BMW and Daimler have been in talks to combine their car-sharing services DriveNow and Car2Go with Sixt. The two automakers have discussed merging their car-sharing businesses to better compete with the industry's giants Uber and Lyft.
Reuters reported earlier that the demand for car-sharing services has taken off in a great number of major cities in Europe. These include Berlin, Frankfurt, London, Milan, and Helsinki in Sweden.
In addition to its car-sharing effort, BMW is also working on developing a new breed of autonomous vehicles, which could allow the company to upend the highly competitive market for ride-hailing services.
Click to read more
and watch the video
or