Portland transgender man gives birth to baby
Transgender man in Portland gave birth to a healthy baby boy with his partner.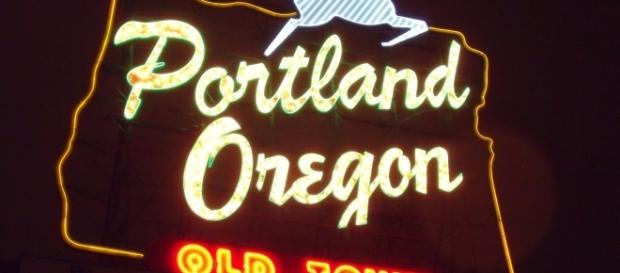 Trystan Reese, a resident of Portland, Oregon, gave birth to a healthy Baby Boy along with his partner of seven years, Bill Chaplow. On July 14 2017, Leo Murray Chaplow was born to the couple biologically. Before Leo, Reese and Chaplow were parents to Chaplows' niece and nephew whom they adopted in 2011.
Reese's transition from a female to a male
Reese was assigned the female gender when he was born and decided to start the process of transition about a decade ago. He started taking testosterone pills and underwent a couple of gender corrective surgeries. However, Reese decided to keep his Female Reproductive System despite the procedures.
The couple had tried conceiving before this as well, which ended up unsuccessful and resulted in miscarriages. As a result, Reese stopped taking hormone pills a few months before he decided to conceive.
Is it safe for a transgender couple to conceive biologically?
When the couple decided to conceive they consulted doctors and experts in order to determine the safety of both the child and the parents. They only received positive feedback from the medical experts. The doctors told the couple that it was completely safe and natural to have a baby.
Reese faced no complications during the term of his pregnancy and he thoroughly enjoyed the entire process. The only thing that bothered him was the negativity he faced every time that he went out. He had to grapple with this situation as it was not a common occurrence to see a man who is so heavily pregnant. Despite the scrutiny, he stayed positive with all the love that surrounded him.
The couple decided to document every day of their pregnancy on their Facebook page. They received a lot of support and love from a lot of people and managed to keep the negativity at bay. Reese told the media that bringing a child into this world meant bringing in more love and that was the thought he kept close to his heart to keep going and stay unaffected.
Staying positive even after all the negativity and backlash
The 34-year-old resident of Portland posted a video of himself on the couple's Facebook page. He shared that he felt awesome in the body that he was in and it was a gift to be able to bring a new life into this world. He also said that he was happy living in the body with the necessary changes he made through hormones and other modifications. He was okay being a transgender man who has a female reproductive system.