Snapchat users complain rape threats and identity theft
The photo and video sharing platform generates over a hundred million users everyday.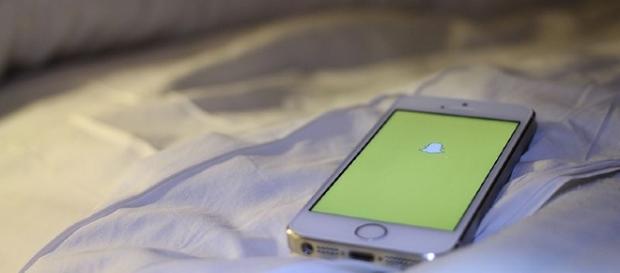 Social media platform Snapchat has earned a number of loyal users who post photos and share videos to their followers. A recent online report questioned the degree to which these users should share, after a user of the platform allegedly received death and rape threats from unknown netizens.
The Sun reported that a 26-year-old mother of three children allegedly received messages that harassed her with rape threats. Her photos were reportedly stolen from her Snapchat account and posted on "sexting" websites.
The Snapchat user, identified in the report as Jodie Sykes said she discovered a fake profile that has been using some of her photos on her social media accounts.
According to The Sun, Sykes started to have 50 followers on Snapchat all of a sudden from random men coming from around the world. She thought it was a usual day by day follower requests, but she was wrong.
Rape threats
These followers allegedly sent her messages containing rape threats and death threats. Moreover, the report noted that Sykes also received images from these men that were sent to her.
Despite blocking these men from her account, Sykes allegedly received more of these messages on her other social media accounts. She also claimed that her account has been stolen with her photos posted to sexually oriented websites, which she reportedly discovered one day.
Sykes, a psychology degree holder reportedly contacted the police and was told that these threats came from people she knew.
Teenager victims
Alongside this report, another story recently came out with a parallel incident. Australia's 9News reported that teenage schoolgirls from Sydney have fallen victims to netizens stealing their Snapchat photos.
On Snapchat are features such as "Memories" and "My Eyes Only," which provided users with the option to save photos that they receive. These features were reportedly abused, and the teenagers are recent preys.
The news article further reported that these young girls were allegedly manipulated to share their Snapchat passwords, so their private images can be seen by third parties. These parties then reportedly distribute their private photos without their permission.
If used in the right way, the photo sharing application can be a fun platform to update followers of the users' day to day activities. Many famous celebrities, models and influencers are fond of using the platform.
According to Business Insider, around 160 million people are using Snapchat every day.