LG V30 could take great pictures in low-light conditions
A report claimed that the impending LG V30 will sport a camera aperture of f/1.6, which is the largest ever for any smartphone in the market.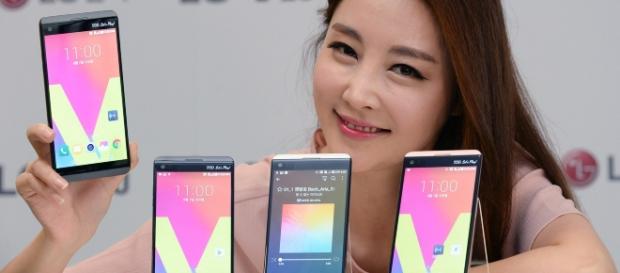 The LG V30 is the upcoming flagship from the South Korean company and many believe that the high-end smartphone will offer some competition to Samsung's Galaxy S8 and Galaxy S8+ when it does release later this year. However, apart from the specs and features which are deemed to be high-end, Slash Gear reported that the LG V30 will sport a rear-facing camera with an aperture of f/1.6, which is the widest ever for a smartphone.
What is aperture size and why is it important?
Both smartphones and cameras have a lens which allows the equipment to click clear sharp pictures.
However, there is always a difference in the quality of the image clicked depending on several factors. One of these factors depends upon the size of the sensor, which can determine how much light enters the picture. These sensors are much bigger in DSLR cameras leading to the crisper image quality even in low light areas.
However, in smartphones, developers cannot include a bigger sensor, as it would increase the size of the handset. This is one of the reasons why it becomes difficult to get clear pictures in low light settings.
However, one way of countering this problem is to increase the width of the aperture of the lens, so that it can allow more light to pass through.
The aperture is denoted by the sign "f/(number)" and indicates how wide or narrow the aperture is. For instance, most flagship handsets these days feature either f/2.0 or f/1.7 apertures, which offer crystal clear images even in low light areas. However, the smartphone cameras also need a good camera interface and software to ensure the proper image.
The Samsung Galaxy S8 and Galaxy S8+ along with the Galaxy S7 and Galaxy S7+ all featured f/1.7 cameras, which is currently the largest aperture offered in smartphones. This is part of the reason why these handsets were able to click clear and crisp pictures in dark conditions. However, the report now states that LG is planning to debut a camera with an even greater aperture width.
LG V30 to sport f/1.6 aperture camera
The report claims that LG V30 will come with the biggest ever aperture ever to be seen in a smartphone camera.
The f/1.6 aperture is set to leave behind Samsung's flagship devices in the market when it comes to low-light photography. However, only one of the rear sensors will be fitted with the extra large aperture, while the other one will have smaller aperture size. It remains to be seen how much of a difference the larger aperture gives to the camera of the upcoming LG handset.