Leaked: iPhone 8 is being assembled at Foxconn
It appears that the market is quite close to the official launch date of the iPhone 8.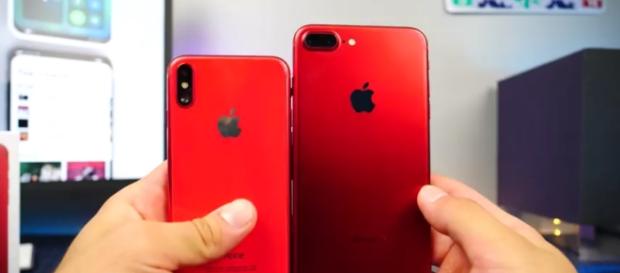 One of the most awaited smartphones of 2017 is undoubtedly the Apple iPhone 8. The rumors and speculations regarding the upcoming high-end device began as soon as the Cupertino-based technology giant introduced its 2017 flagship handsets – iPhone 7 and iPhone 7 Plus. While these rumors may or may not all be true, there's much anticipation surrounding the upcoming device. The anticipation mainly surrounds the fact that Apple is about to complete 10 years in the smartphone market, and to commemorate this occasion, the device-manufacturer is expected to produce a device with the best of features. It appears that the market has finally got a chance to peek into the final design of the iPhone 8.
According to a report published by BGR.com, the 10th-anniversary iPhone 8 is being assembled at Foxconn's manufacturing unit. This has given away two possibilities: First that the smartphone is scheduled to launch during Apple's traditional month i.e. September. In other words, the launch is pretty much on time. Apart from this, the fans even get the chance to peek into what the final design of the Apple iPhone 8 will be.
Dual rear camera setup
Additionally, there are two other videos that recently appeared on the official Chinese social media website, Weibo where the user who posted the video claims that they were taken at Foxconn's unit. This adds value to the current leak, as there is little to dispute when any smartphone is present in one's manufacturing unit. In the video, the alleged iPhone 8 can be seen with a vertically placed dual rear camera setup – thereby, falling in line with the previously-prevailing rumors.
The first video showcases a couple of factory workers polishing the smartphones. The second video seems to have been taken hastily, so not much can be interpreted from it.
Rumored specs and features
As reported by BGR, the iPhone 8 is expected to have a completely bezel-less design on its front panel. The smartphone is expected to be powered by the latest A11 chipset, and will obviously be running on the iOS 11 software operating system. The smartphone is also speculated to be made out of glass and to feature a front-facing 3D-face scanner that will apparently extend support for numerous technologies including Virtual Reality, and Augmented Reality. It remains to be seen what exactly will take place nearer the time of the launch of the 10th-anniversary iPhone 8.
Click to read more
and watch the video
or