LG's V30 already making public appearances
The LG V30 looks like the sexier, new version of the LG G6 released earlier this year.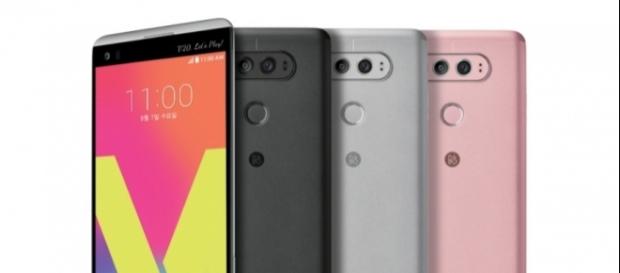 the LG V30 is looking like the sleekest LG phone to be released this year. With its debut set to be August 31, here are all the facts and rumors we know about the V30.
Everything confirmed by LG
So far there are a lot of rumors circulating about the LG V30. There are three things that have been confirmed for sure: The debut date, Oled Display, and the dual rear cameras.
While the confirmed debut date for the V30 is August 31, the phone can be preordered starting September 17. Preordered items will be shipped in the United States and a few other countries on September 28. It is possible that the phone will go on sale a little earlier in LG's home country of South Korea. Unlike phones before, however, the V30 will be available in Europe, although the sale date for Europe is unknown.
The V30 features a 6 inch, edge-to-edge OLED display screen. While it will not be flexible like the LG G Flex 2, it will have 1,440x2,880-pixel resolution. The pixels are placed right onto a plastic substrate, which is then covered with Gorilla Glass. This set-up is meant to reduce burn-in and use less power.
The V30 will still have dual rear cameras. The lens will be made of glass, which will deliver 25% more light than before. This camera is comparable to the likes of the iPhone 7.
The rumors
With the facts, come the rumors. And there are a lot of rumors going around about this pretty little phone.
While it's true that the distinctive second screen will be gone, we aren't sure what it's going to be replaced with.
People are speculating that it will be replaced with a shortcut bar, including access to notifications.
There are also rumors of there being an LG V30 Plus. Speculation of the Plus began when LG set a precedent for phones with "plus" options, such as the LG G6 Plus. Unlike iPhone, the LG Plus model won't be any bigger than the regular model. Storage will double from 64GB to 128GB. The Plus would also feature a different audio system as well as wireless charging. While the LG V30 clearly has its own perks and defining characteristics, it would appear that LG's style is starting to lean more towards the style of the iPhone.
The LG V30 is set to be priced at roughly $700, while the Plus is rumored to start at $875, assuming the Plus is real after all.
The iPhone 8 is rumored to be debuted sometime in September. Phone enthusiasts will have to keep an eye out to see which of these sleek phones takes the win for best phone of the year.
Click to read more
and watch the video
or