'Real Housewives of Atlanta': NeNe Leakes in ugly encounter with fan at the airport
Don't miss our Facebook page!
Like Blasting News page on Facebook: we will keep you updated with all the latest news.
Apple's smartwatch, the Apple Watch, has been popular since its launch and release. However, the company's Sales of the wearable is still on the rise if rumors are to be believed. According to sources in Apple's supply chain, the Cupertino-based company will ship almost 4.5 million units of the Apple Watch during the fourth calendar quarter of 2017. If this is true then Apple will have sold 15 million units of the Apple Watch throughout 2017.
2018 sales predictions of the Apple wearable
The company may be looking to sell 20 million Apple Watches throughout next year.
This indicates that Apple expects the growth in sales to be around 33 percent year-over-year. The original Apple Watch was released in April 2015 and managed to sell only 5 million units. However, the second series watch has become much more popular and thus the sales have been much better as well since its launch last September.
Apple is gearing up for the launch of the third series of the Apple Watch as well. Most fans speculate that the company will release the next Apple Watch edition next month, keeping it in line with the release of the second series of Apple Watch.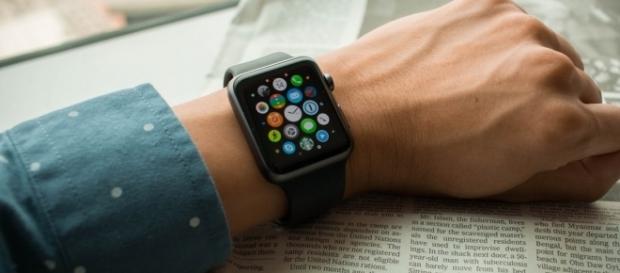 The impending model is believed to sport an LTE chip along with a slot for inserting eSIM. This will make the device a standalone wearable which can be worn and used to make and receive phone calls, even if the user's iPhone is not nearby.
However, KGI Securities analyst, Ming-Chi Kuo reported that Apple may not be able to include the standalone features of the impending Apple Watch. In his opinion, the company would try to subdue those features at launch and instead focus on improving the user experience and data transmission. Kuo predicts that call making and receiving will be unlocked next year.
Other smartwatch sales
Surprisingly, smartwatch sales for all other companies including Samsung, LG, Huawei, Motorola, Fitbit has suffered quite a bit recently. In 2018, Apple is expected to be the only company to have a profitable run on the smartwatch market, while others will see sales reduce further. The market is so unprofitable currently that Asus decided to ditch its production and leave the sector, after having produced two ZenWatch series.
Poor battery life, high pricing, and sharing similar capabilities with the smartphones are some of the reason why the companies have had a hard time boosting sales in the market. The presence of dedicated Apple fans is one of the reasons which is helping Apple increase its year-over-year smartwatch sales, compared to the other companies in question.
Click to read more
and watch the video