LG V30 launches without second screen, but will offer better camera than Note 8
The LG V30 is expected to go on sale across the globe after its announcement.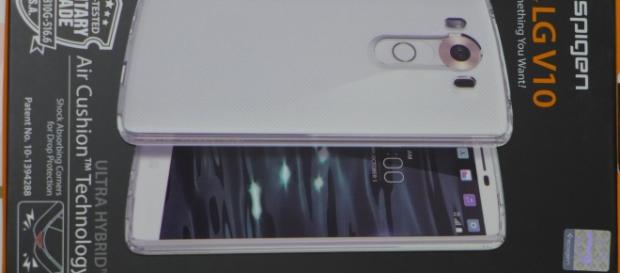 One of LG V10 and the LG V20's standout features is the Second Screen. This feature will allow users to quickly access shortcuts as well as notifications. Nonetheless, the upcoming LG V30 smartphone will ditch the Second Screen feature.
According to Android Authority, the tech company will drop the secondary screen feature to pave the way to the floating bar. While no one could confirm what the exact function of the floating bar feature would be, it is expected to provide quick access to shortcuts and notifications.
Meanwhile, with Samsung and Apple taking over most of the smartphone enthusiasts, the handset industry has always been a competitive spot to be in.
However, LG might be vying for the place of Samsung in the market with its highly anticipated LG V30 Android smartphone.
LG's upcoming smartphone might offer better photography compared to Samsung's soon-to-announced Galaxy Note 8. As reported by Neuro Gadget, unlike LG G6 and Galaxy S8's unbalanced rivalry, the battle for supremacy between the Samsung and LG's upcoming mobile devices is on a different level. LG will make a statement with its new device and it is not based on the specs, but on other essential aspects of a handset, the photography.
Smartphone's camera specs
As Samsung is expected to roll out the Galaxy Note 8 with a dual-lens camera on the back, LG has been offering the feature in its previous smartphones. Apparently, LG's new mobile device will debut with an improved setup on the back.
According to Slash Gear, the V30 will arrive with a camera lens that features a massive aperture.
Nonetheless, ever since the tech company shocked tech enthusiasts with its amazing V20 handset, the new LG V30 is arguably one of the most awaited mobile devices this year. The new handset is expected to come along with a crisper OLED display, Quad DAC support, and a headphone jack.
CNET reported that there are several reasons why LG's new handset might just be the best contender against Samsung's upcoming phablet. The smartphone will come packed with Qualcomm's Snapdragon 835 processor, 6-inch edge-to-edge OLED display as well as a powerful and long-lasting 3,300mAh battery.
Release date of the device
The smartphone will be equipped with 4GB of RAM and 64GB of built-in storage. The device is anticipated to arrive with 6GB of RAM variant, but the firm has yet to confirm it. Nevertheless, the company is expected to launch the handset during the IFA 2017 event on August 31.