LG V30, V30 Plus become official on August 31; V30 well suited for photography
LG is set to launch the V30 smartphone with an f/1.6 aperture camera later this month.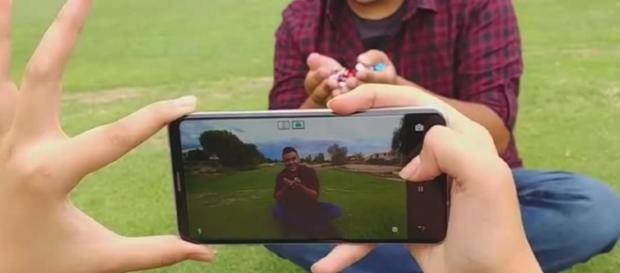 LG Electronics will unveil the LG V30 Android smartphone during the tech giant's launch event on August 31. Aside from the V30, the South Korean tech firm will also unveil the LG V30 Plus during the event. Smartphone enthusiasts are now wondering what would be the difference between the two flagship devices.
The tech company is doing things differently with the Plus model. ET News reported that the difference between the two LG smartphones is not their physical size, but rather the internal storage of the handsets. The LG V30 would arrive with a 64GB of internal storage, while the V30 Plus model will come along with a 128GB of built-in storage.
Smartphone's price tag
Adding up to the bigger capacity of LG V30 Plus, the smartphone would be different from the V30 in particular functions, including wireless charging as well as the audio system.
Despite the exact difference of the features was not specified, it has been said that the Plus variant will arrive with Hi-Fi audio playback, while the V30 will come with wireless charging. Nonetheless, CNET reported that LG V30 Plus is also expected to have a higher price. The smaller model is expected to be available at $700, while the Plus model will have an $875 price tag.
The design and features of LG's latest mobile devices appear to be the same. Both smartphones will feature very minimal bezels and will be powered by Qualcomm's Snapdragon 835 system on chip (SoC) with a 6GB of RAM. The LG V30 and LG V30 Plus would further come packed with a 3,200 mAh battery. At the moment, smartphone enthusiasts who want to purchase the LG V30 Plus will be disappointed, as the tech company plans to roll out the handset in South Korea only. However, this is the first time that the tech firm will launch the base version and its Plus variant simultaneously.
Device with f/1.6 aperture camera
Meanwhile, Forbes reported that LG will bring a new level of photographic innovation to the smartphone universe. The firm made it known that it would introduce a f/1.6 aperture camera as well as glass lens in V30 flagship smartphone's dual camera setup. The technology in V30 handset's dual camera is the world's largest aperture to be featured in a mobile device. The technology will provide 25 percent more light compared to the f/1.8 of other smartphones. LG is about to unveil a game changer in the photography department.
The glass Crystal Clear Lens of the smartphone will offer greater light-collecting ability as well as better color reproduction. This would make the upcoming smartphone well suited for videography and photography.
Click to read more
and watch the video
or