The LG V30 launching in Berlin, should you get one?
LG V30 official launch set for August 31, temporarily steals spotlight from Apple and Samsung.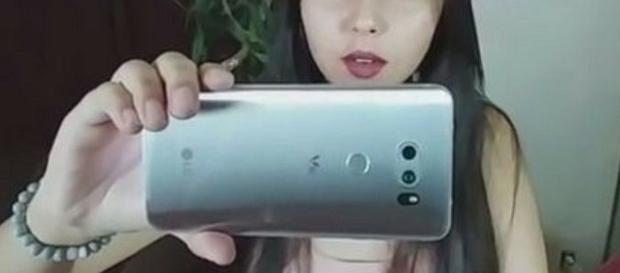 The LG V30 has been mentioned frequently over the past weeks and a press invite has finally shed more light on what to expect. An announcement on the LG social blog announced that the device will be officially unveiled on Aug. 31 in Berlin, just a day before IFA 2017 officially opens its doors.
The timing of its release is perfect, seeing how other companies would normally jump the gun and release their latest devices before a bit tech show. It seems that the LG V30 has caused quite a stir, packed with new and advanced features to a customer's delight.
The LG V30 features and specs
The LG V30 has yet to officially announce what it will have to offer. So far, the word going around is that the smartphone will sport a 6-inch QHD + OLED FullVision display with rounded corners.
Aside from that, Android Authority mentions the smartphone likely to come with a Qualcomm Snapdragon 835 SoC, a 3,200 mAh battery and a floating bar replacing the secondary ticker that was present in previous versions.
Other features expected include a fingerprint sensor and dual rear cameras. Incidentally, it looks like the cameras of the LG V30 will be something to look out for. The press invite for Aug. 31 came with words emphasizing "Lights. Camera. Action," teasing that something special may steal the show according to 9 to 5 Google. This may be that rear dual-camera setup that will allegedly boast of a massive f/1.6 aperture that should account for better-captured photos and videos even in low-light conditions.
Taking the spotlight for now
LG has offered impressive phones though the attention on them sags once the leading brands officially unveil their flagships. Apple and Samsung are expected to unveil their own offerings, particularly the iPhone 8 and the Samsung Galaxy Note 8. Both are expected to come packed with higher specs, including the camera which may make the LG V30 stand out.
Until those models from Apple and Samsung do come out, the limelight will first belong to the LG V30 and its emphasis on Cinematography. Will this be enough to reel in buyers from other brands?
All that should be answered by the end of this month with mobile phone buyers keeping close watch. The unofficial specs have so far been impressive and all that should be made official in a couple of weeks.
LG will be live-streaming the launch of the device via YouTube and Facebook starting at 4:05 EST. As far as availability, the LG V30 will reportedly start pre-orders right after the official unveiling.
Click to read more
and watch the video
or