LG V30 global launch date announced
It appears like the smartphone manufacturer will be launching its LG V30 device for sale on August 31st.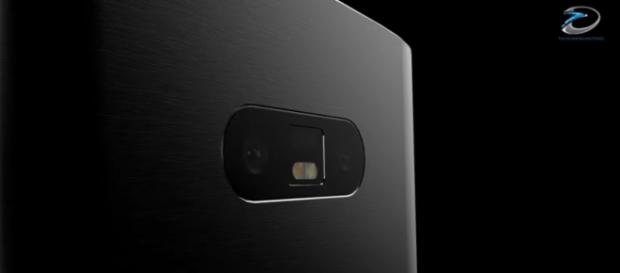 It's the battle of the leading flagship smartphones this year. The market is flooded with leading brands and their flagships including Samsung, Apple, Google, and Nokia as well. To join the league of the high-end device manufacturers is LG. The company is heavily-speculated to announce its upcoming flagship smartphone LG V30 on August 31st. There is a press conference that LG will be holding in Berlin and that is where the smartphone may be announced. The upcoming LG V30 smartphone will be serving as the successor to the predecessors, LG V10 and LG V20 smartphones.
While it remains clear as to when LG will be unveiling its flagship smartphone, there have been several indications that claim that the device will be available for purchase on 15th September.
Launch on 15 September
According to a report published by Android Authority, LG is expected to launch its LG V30 smartphone for sale in the South-Korean markets on 15 September. The global roll-out will possibly take place on 28 September. If the above-given information is believed to be true then the pre-order for the upcoming smartphone will possibly be within the first half of September itself. Unfortunately, there is no confirmation as to when the smartphones will be available for purchase in the European markets as of now. The smartphone might be launched at a starting price of $650 to $700.
Specs and features
As for the specifications of the upcoming LG V30 smartphone, it appears like the device will pack a 6-inch OLED display with an aspect ratio of 18:9. According to the prevailing rumors, the device is expected to be powered by Qualcomm's Snapdragon 835 system-on-chip as well.
On the storage front, the smartphone is heavily speculated to offer 4GB of RAM along with 64GB of internal storage as well. The reports even go on to suggest that LG might integrate a dual rear camera system with the LG V30 flagship handset. What capacity of sensors will make available with the upcoming device is something that still remains unconfirmed. However, it goes without saying that the above-given information has not been confirmed by LG as yet. The exact specifications of the upcoming smartphone will only be known once LG announces the device themselves. The readers are, therefore, advised to take the information with a grain of salt. There is no word on when the smartphone will be available in the developing markets.
Click to read more
and watch the video
or